Most would agree that design is a sensory field. Design is not just about the beauty and aesthetics, but also about utility, comfort, and well-being; of the environment, our ecology, our society and every individual accessing it. When courses on architecture and design were initially started online, they mostly covered theoretical topics where the discourse was comfortably a monologue. The world of Architecture was eagerly awaiting the release of Frank Gehry's (known for being the architect of the Walt Disney Concert Hall) course on Masterclass in 2017 to know the secret behind his voluptuous titanium facades. Well, he did not disappoint his audience. The 3-hour long Masterclass was packed with anecdotes, lessons on 'how I play my game', and an approach to identify one's signature. Yet most of these sessions, much like MOOCs, seemed impersonal and lacked the one-to-one mentoring that architecture demands.
Frank Gehry at Masterclass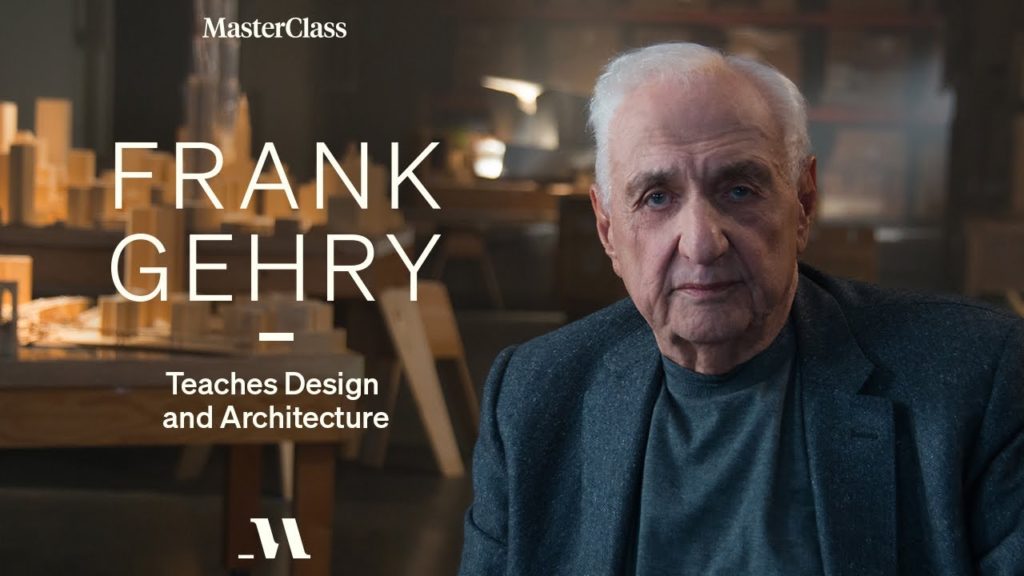 When Architect Sanjay Prakash, Principal at SHiFt Studio, was preparing for his first online design studio on Ethos, Acedge in 2018, he wondered how one could mentor online. Many learners who joined in for the first batch had similar doubts. E-learning is easier for subjects where tutoring is verbal or textual, but when the interaction should be kinesthetic to explore all dimensions of design, it raises concerns and some even think it's a limitation. Are you one of them? Let me try to change your opinion.
On the 15th of August 2018, a small dent in the Universe of Architecture, Construction, Engineering, and Design was made.
This was much before COVID 19 brought a boom in virtual interactions. The studio was called Building without Concrete and the learning path was carefully crafted with tools and techniques that replaced certain aspects of the live, in-person interaction. Some tools were innovated for the online medium. Four sites across South Asia were chosen by SHiFt Studio. As these were live projects managed by the firm, the ground study had already been done. This was complemented by data collection from Meteorological studies and Google Earth/other satellite images. Each site was assigned and analysed in distinct groups. Students joined separate meeting rooms to discuss and evolve their designs.
Teams were formed between students from Mumbai, Delhi, Kota, Kolkata, Jaipur, Alleppey, etc. SHiFt studio's site images were captured for framing the views, which helped learners decide the location of openings (doors and Windows) for the optimum harnessing of wind, view and light. The direction of the Sun and wind throughout the year was studied and thus began the parti! Well, for readers who are not fluent with design jargon, a parti diagram is the initial response to a site, a client's program, or other conditions to begin designing.
Studying the Site together Online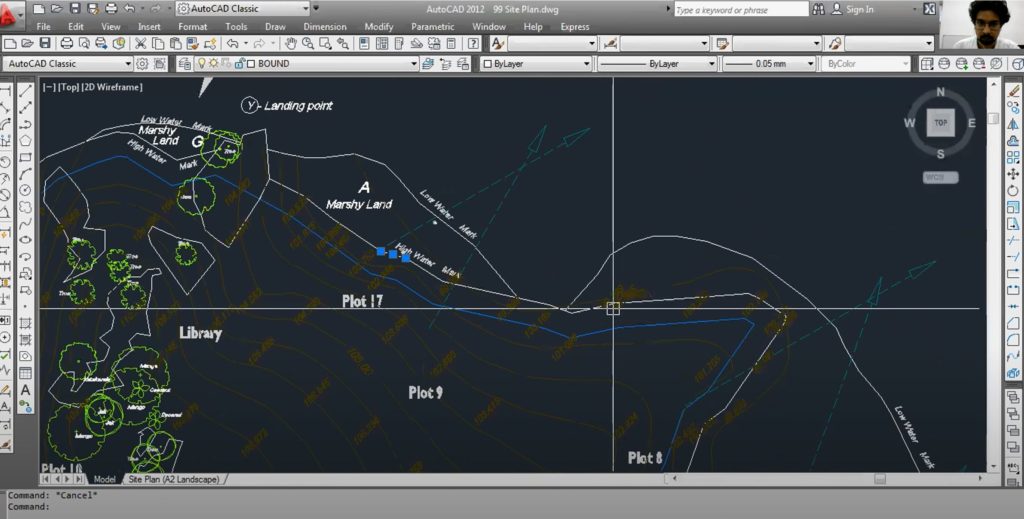 The learners worked with their own sketchbooks at their own homes and the mentor viewed them through shared screens. Feedback and insights were shared and the design process evolved. However, to learn and internalise sensitive approaches and ways of designing, one has to dive in with all one's senses; one has to wet one's hands in the mud to sculpt the space, layer stone on top of stone to stack the form, prop sticks to balance them against gravity, empathise with the users to create an experience and much more.
When architect Mahesh Radhakrishnan, founder MoAd, Chennai started his quest In Search of an Experience to explore the materiality of space, 32 learners from across the country heard his instructions and explored materials to evolve their designs. Some used tangible materials like stone, thread, paper, and bamboo, while others used intangible material identities like smoke. In a live classroom scenario, when these explorations were discussed by the mentor, they would touch and experience the design, tilt, and twist it to understand it in all dimensions.
The Virtual Studio had only changed the medium, not this exploration. In the virtual space, we could take the camera inside the model and share a model Walkthrough with all learners. The mentor would instruct the learner to dissect the model, throw torch light to experience the Sun's path, build up smoke and blow wind to understand air circulation and much more. Thus, explorations diversified and the experience of the design process with the mentor's feedback was recreated virtually. These sessions (where the teacher and learner synchronise their time to meet together and learn) gave personal mentorship a renewed meaning.
Live Explorations Shared Online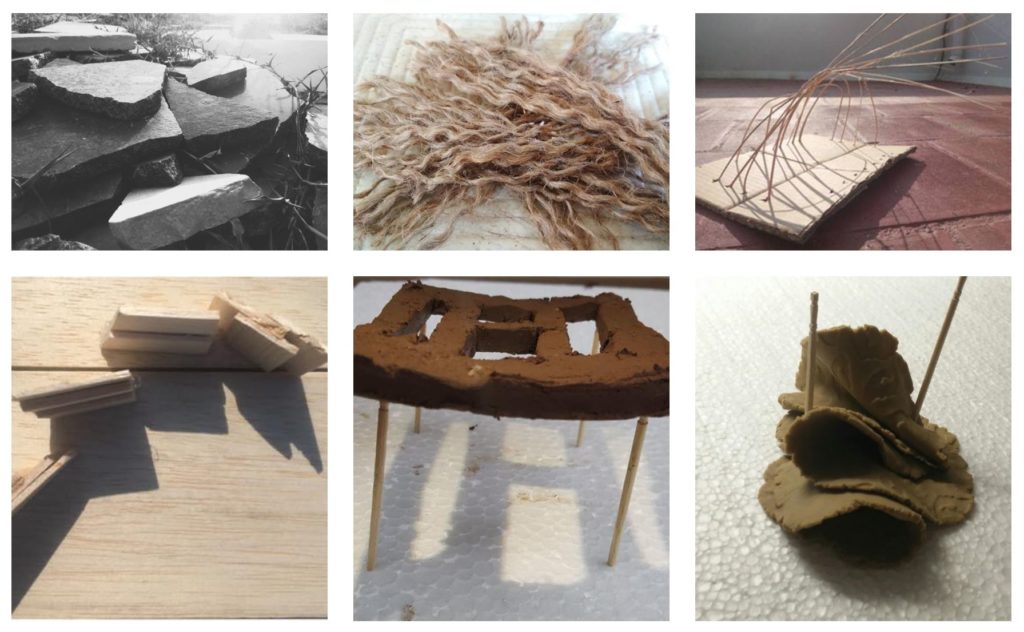 The internet has reduced distances and made brilliant teachers accessible to everyone. It has democratised learning. India's Swayam, NPTEL portal was launched in 2017 with an intent of helping the brilliance of professors from IITs and NITs reach curious learners across the country. This too followed the system of recording high-definition videos of lectures by experts and systematically making them available through an online learning management system. MOOCs assess the learning of the students through peer reviews or quizzes with multiple-choice questions. The NPTEL started a unique method of assessing the learner after completing the course requirement. It hosted exams at select centers after completion of the syllabus. But design and architecture heavily rely on reviews where there is no one correct answer; there are multiple ways of designing sensibly. How does one include 'reviewing' along with one-on-one mentorship in the models of scaling up online learning?
It is a lot easier to host online, research-based classrooms, Construction, Materials and Technology Studios than Design Studios. Designs require review and revision, but theoretical sessions or inspirational talks could be hosted as one-sided viewpoints that are shared with learners. When Acedge launched its lecture series, we made it a point to allow queries and questions in our response and engagement strategy. Ask-Me-Anything sessions were added (to our lectures) to ensure that they answered most questions during these interactions.
Global expertise has become accessible and affordable. George Ferguson, an architect and former Mayor of Bristol, United Kingdom, connected with 20 colleges in India and 7 in UAE, Sri Lanka, Nepal, and Pakistan, through live broadcasts in their auditoriums. He inspired students to look beyond the compartments of Architecture and use their skills as a tool to help humanity. Andre Correa Lago, the Brazilian Ambassador to India and a Pritzker Awards jury member, discussed the works of prestigious Pritzker award winners from Brazil, Japan and India. Dr. Anuradha Chatterjee, presently Dean-Faculty of Design, Manipal University Jaipur, shared her love for urban surfaces with 60+ faculty, students and professionals. Winter and summer schools are hosted as students explore their joy of learning.
Through a unique initiative called the collaborative studio, 11 colleges from South Asia came together for master classes. Renowned architects from each country like Sanjay Mohe, Palinda Kannangara, Marina Tabassum, and Sarosh Pradhan mentored the classrooms. A college in Kathmandu, Nepal could now enter the studio of a college in Pune. The work and exhibition of students in Colombo, Sri Lanka was seen by all. The context of Hotel design in Bangladesh helped students from Nagpur working on a similar project and vice versa. In its next season, the collaborative studio focused on typology. They shared insights on Housing, Hospitals, and Institutions. Professor Yatin Pandya staged an entire demonstration of FSI and massing in housing from his studio. His team captured the demonstration through another device as he explained the process through his webcam. The expertise of a fabulous teacher, thus, reached wider than one could imagine.
Live Demonstrations Captured from Different Camera Angles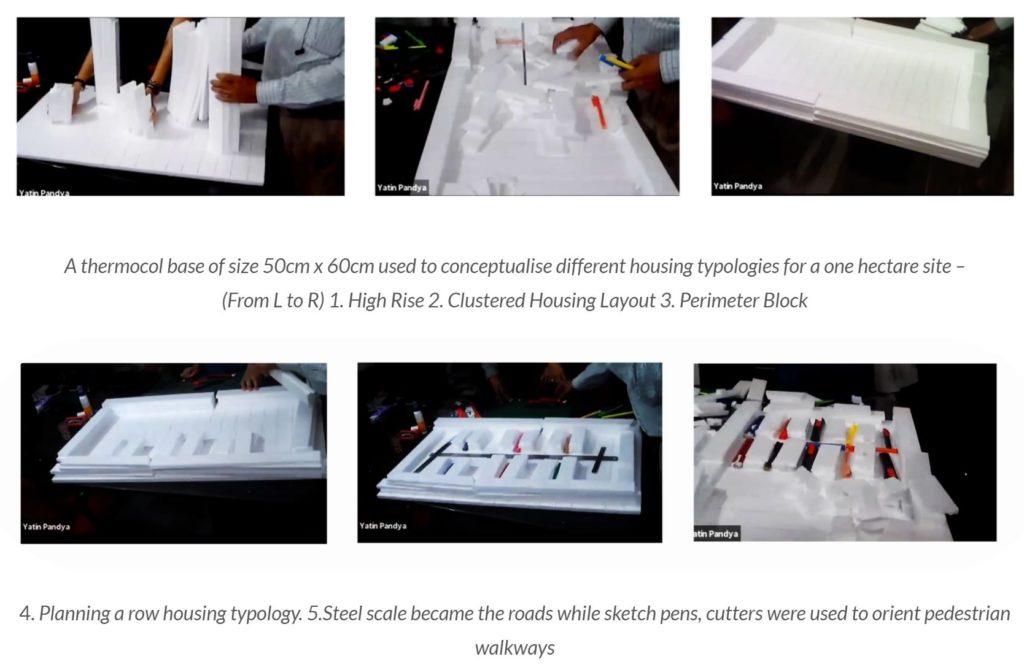 Ever since the pandemic, the acceptability of the virtual medium has increased, while some continue to insist on its limitations. Well, every medium has its limitations; earlier the physical classrooms would limit the learning of introverts, who do well online as they can communicate through texts. With online learning, the slow learner need not worry about taking notes but can now pause and listen to the recording again. But mentors have to create special magic to ensure engagement. They need to innovate ways to share a mundane thought in the most innovative way. I could say, 'The sun appears to move from East to West inclined towards the South, hence, avoid direct sunlight and bring the north light in for diffused lighting in the space.' or I could say, 'Come on, get your compass and go to every window in your house. What is the angle and intensity of the sunlight in each window? Did you see how the north window doesn't have direct sunlight? Yes, can you take your camera to that window for everyone to see too? Why is this diffused light? Well, because the sun appears to move from East to West inclined towards the south'. Then suddenly a learner says, 'But my window is in the South and I still don't see direct sunlight?' You get curious too and ask the learner to take you to the window and there stands another tall building casting a shadow. Context matters, you know! Thus, although virtually, you are connected by curiosity to learn.
The most important shift that the virtual medium can bring to the idea of education itself is that of self-motivation and the belief in a growth mindset- that learning never stops. But one needs to be wary of the attention span of today's generation. One has to carefully transform technical jargon to palatable learning bites. I would like to leave you with a fact, though. Our brains are plastic, neuroplasticity is what it's called. Let's make the most of this little time we have called life to mould this and become the best version of ourselves.
Cheers to the eternal joy of learning!