Here's a fun chance to flex your literary muscle. Get cracking on the first installment of a  dazzingly creative lit quiz. The beehivers had a great time going through the questions.  It's quite a bit of fun. So get your engines running!
1. The following is a non-exhaustive list of… what, precisely? Aztecs, Technocrats, Bagpipers, Monopolizers, Rhizopods, Vegetarians, Hydrocarbons, Artichokes.
More entries from the list: Artichokes, Abecedarians, Bashi-bazouks, Coelacanths, Ectoplasms, Mountebanks, Ostrogoths, Troglodytes.
---
2. George Francis Train was an eccentric American businessman who made (and lost) several fortunes in the shipping, construction and yes, railroad industries. He called himself "Citizen Train", and stood for the Presidency in 1872.  As a publicity stunt for his campaign, and to promote his own railroads and shipping lines, he took the Union Pacific Railroad from New York to San Francisco in July 1870, before boarding a steamship for Yokohama.  He got back to New York in December 1870; his journey inspired … what?
---
3. This is from the Times review of an author's first successful novel: "Like so many young men, [the protagonist] was so busy yearning for the ____ that he never saw the ____ at his feet". While the review was largely critical, the author himself was delighted with the reviewer's turn of phrase, and promptly stole it for his next novel.  Fill in the blanks / identify the author / identify the novels concerned.
---
4. In 1898, when Otto von Bismarck was an old man, a journalist asked him what he took to be the decisive factor in modern history. His answer, very prescient, was exactly 3 words long.  What was it?
---
5. This is a picture of an early 20th century print compositor. As you can see, the process of composing a page for printing hasn't changed much since the 16th century. Notice that the individual letters are kept in a hinged box.  Then as now, printers would keep the most commonly-used letters near at hand, and the less-commonly used letters farther away.  Which phrases originated from this?
---
6. As a child, his nose was cut off in an accident; a doctor sewed it back on. He had all his teeth removed at the age of 21.  In WW2, he crashed his plane in the Libyan desert on his first flight, fracturing his skull and twisting his spine.  He subsequently said "My brain was fundamentally rearranged by the crash".  His 4-month old son developed hydrocephalus after being struck by a car; in response, he invented a new kind of cerebral shunt for children.  His wife had a series of aneurysms; he devised a harsh therapy regime that subsequently became standard practice for stroke treatments.  An unlucky chap in his personal life, yet he has brought happiness to millions.  Who is this?
---
7. Where would you find the words 'ArbeitMacht Frei' ('Work Will Set You Free')?
---
8. This author, out of modesty (or shyness), wanted to call her first collection "Works translated from the Bosnian". Her husband intervened, and proposed a new title based on his nickname for her.  Name either husband, wife or book.
---
9. B is for blasphemy, C is for counterfeiting, D is for drunkenness, F is for forgery … where would you find this alphabet of perversity?
---
10. These words are taken from an essay published in 1958: "Across the gulf of centuries, the blind smile of _____ is turned upon our age. Along the echoing corridors of time, the roar of rockets merges now with the wind-autt rigging. For somewhere in the world today, still unconscious of his destiny, walks the boy who will be the first _____ of the Age of Space." Fill in the blanks with two Greek names.  (Hint: the title of the essay-writer's most famous work, published in 1968, is derived from the closing words of this passage).
1. Captain Haddock's imprecations.
From Wikipedia: Captain Archibald Haddock (French: Capitaine Archibald Haddock) is a fictional character and a protagonist in 'The Adventures of Tintin', the comics series by Belgian cartoonist Herge. He is Tintin's best friend, a seafaring Merchant Marine Captain.
---
2. He circumnavigated the world in 80 days, inspiring Jules Verne.
---
3. Moon, Sixpence
---
4. "America Speaks English" – predicting which side of WW1 and WW2 America would support.
---
5. Upper case, lower case
---
6. Roald Dahl
---
7. Above the gates of Nazi concentration camps
---
8. Robert Browning, Elizabeth Barrett Browning, Sonnets from the Portuguese.
From Wikipedia and Britannica: Sonnets from the Portuguese, written ca. 1845–1846 and published first during 1850, is a collection of 44 love sonnets written by Elizabeth Barrett Browning.
Elizabeth Barrett Browning presented this volume of 44 sonnets to her husband, poet Robert Browning, in 1847, a year after they secretly eloped to Italy. The poems record the early days of their courtship, when the invalid author was reluctant to marry, her yielding to his love despite her father's objections, and their final happiness together. The 43rd sonnet contains the famous line "How do I love thee? Let me count the ways."
Barrett Browning was initially hesitant to publish the poems, believing they were too personal. However, her husband Robert Browning insisted they were the best sequence of English-language sonnets since Shakespeare's time and urged her to publish them. To offer the couple some privacy, she decided to publish them as if they were translations of foreign sonnets. She initially planned to title the collection Sonnets from the Bosnian, but Robert proposed that she claim their source was Portugese, probably because of her admiration for Camoes' and Robert's nickname for her, "my little Portuguese".
---
9. The Puritan civil code in Massachusetts – immortalized in Nathaniel Hawthorne's 'The Scarlet Letter' with A for Adultery.
---
10. Homer, Odysseus – the writer is Arthur C Clarke (2001: A Space Odyssey)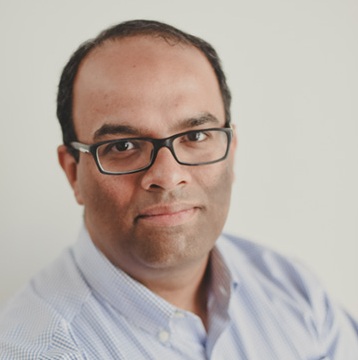 Latest posts by Abraham Thomas
(see all)