With irregular power cuts, soaring bills, and rampant climate change, the road ahead to make India 100% energy efficient is full of potholes and roadblocks. While the government is prioritizing energy conservation, India is currently the third largest emitter of greenhouse gases after the US and China, making it most vulnerable to climate change. It is high time now that we take ownership and do our part in order to save our climate by creating fully energy efficient industries and homes. Wondering where to begin? Using energy efficient appliances and electronics is one of the first steps you can take in this direction. Using energy-efficient appliances and electronics can dramatically reduce the energy demand in homes and offices alike.
Are you aware that fans consume around 26% of the total energy?
In 2015, Atomberg Technologies embarked on a mission to reduce power consumption and conserve energy by launching a series of energy efficient fans including the Gorilla Efficio Ceiling Fan.
Recently Prime Minister Shri Narendra Modi and Niti Aayog lauded the company's efforts as "Champions of Change". Additionally, the United Nations Industrial Development Organisation (UNIDO) awarded Atomberg Technologies under the Global CleanTech Innovation Program in the Energy Efficiency category.
Opening up New Frontiers with Gorilla Fans
Irrespective of what the setting is, Gorilla Fans are crafted to perfection so that they conserve more energy. The brilliance in technology doesn't look like an eye-sore, these fans are elegantly designed to enhance the style quotient of your home.
Some of the notable features of the product are mentioned below:
Energy-efficient motor: While most fan manufacturers still use induction motors, these fans use an energy-efficient Brushless DC motor (BLDC). So, where other fans consume around 75 Watts at full speed, Gorilla Fan consumes merely 28 Watts. This allows you to save up to 65% on your electricity bills. These super energy efficient BLDC fans can run on the same speed across a wide voltage range (110V-285V). This ensures that the Gorilla fan runs 3 times longer even on an inverter.
Smart connectivity: In this day and age when your home is replete with smart devices, these smart fans are voice-enabled, app-controlled & wi-fi-compatible. Actually, some of the most sophisticated fans can now be controlled by app and voice through Alexa and Google Home.
Smart Remote Control Features: Gorilla fan comes with a functional smart remote so that you can control the fan speed and set sleep and timer without getting out of your bed.
Three years onsite warranty: Manufactured using superior grade raw materials this fan offers longevity despite their working environment. Atomberg also offers a three-year onsite warranty for Gorilla fan and has 350+ service centres across India.
No humming noise and heating: Whether you use the Gorilla Fan for a couple of hours or 24×7, they produce no humming noise and don't get heated up.
Unique blade size & design: While most fans in India come with a standard sweep size of 1200 mm, Gorilla fans come with varied sweep sizes such as 900 mm, 1050 mm, 1200 mm, and 1400 mm. Along with the provision of varied sweep sizes, it also provides a variety of unique and compact motor designs. So, you can choose a fan that suits your requirements. These unique sweep sizes and designs also ensure unconventional high-speed airflow.
Why Is BLDC Technology Considered a Game Changer?
The last decade witnessed a major transition from incandescent to LED bulbs owing to the energy efficiency of LED. Similarly, we are now witnessing the second transition from traditional ceiling fans to the modern BLDC fans in the same way.
A BLDC motor fan uses AC voltage and internally converts it into DC. Since it has no brushes, the change in the current's direction takes place through a driving algorithm. A combination of permanent magnets and electronics in addition to the stator and rotor are used in a BLDC motor fan to achieve the kind of efficiency and performance it delivers.
Other advantages of BLDC include high torque to weight ratio, more torque per watt, increased reliability, reduced noise, and longer lifetime. It also doesn't require airflow inside the motor for cooling so the enclosed internal motor parts are protected from dirt or other foreign matter.
Comparison of Gorilla Fan with 5-Star and Induction Fans
Gorilla Fan stands out in comparison with a 5-star and normal induction fan. Its power consumption is the lowest at 28 W while air delivery is highest at 230 CMM. So, the overall service value is considered to be 8.2 as compared to the service value of 4.0 for 5-star and 2.9 for a normal induction fan. This implies that in yearly savings when compared to the normal fan, Gorilla can save up to INR 1500/ year and up to INR 700/ year when compared to a 5-star fan.
How IIT Bombay saved INR 30 lakhs in 12 months and how you can do it too?
IIT Bombay needs no introduction. Being one of the most prestigious universities in the country, it is home to more than 6000 people including students, professors and non-academic staff.
While they put a lot of effort on energy conservation, they overlooked the prolonged usage of traditional induction-based fans which were also energy guzzlers. In hostels, these fans would run nearly 24×7 resulting in huge electricity expenses.
As a result, IIT Bombay initially chose Atomberg's energy-efficient fans to replace 600 traditional fans. Satisfied with these Gorilla fans and the company's exemplary service, they have now changed over 2500 fans on campus which will help them save up to INR 2.5 Lakhs/month, i.e., a whopping INR 30 Lakhs annually.
With the cost of energy rising, a huge number of consumers have jumped on board to not only save energy but also to save money. It's time to think more carefully about how we can save our precious resources in affordable ways.
Changing your ceiling fans to Gorilla fans is one small step towards a greener tomorrow.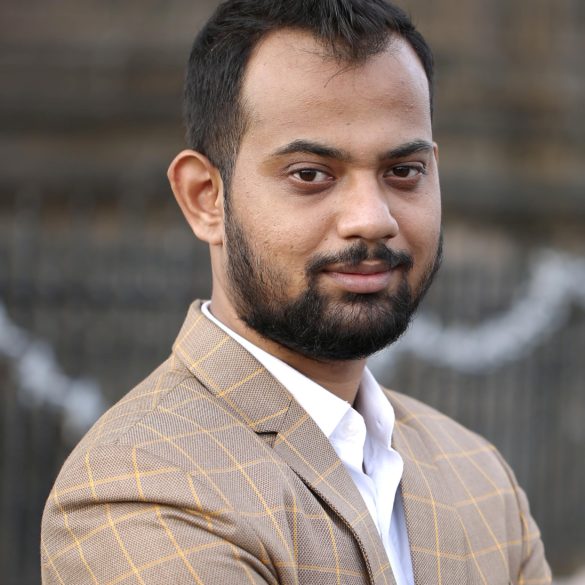 Latest posts by Sibabrata Das
(see all)