There used to be, and maybe there still is, a quota for foreign students. The IITs used to attract students from all over the global south.
Hostel 4 was lucky to get its share of foreign students. They used the H4 Canteen a lot and when the canteen boy ran out of supplies, some of them would give money on credit to the canteen boy to buy more supplies. Two such benefactors were from the Middle East – one from Iraq and the other from Iran. They spoke the same language and became good friends as most of the Indian students would go home on weekends or during the winter and summer breaks leaving mostly the foreign students to give each other company.
When the Iranian Revolution happened in January 1979, a group of Iranian students from all hostels got together and held an exhibition in the Convo Hall on the atrocities by the Shah of Iran and his brutal Savak secret police. The pictures in the exhibit were blood curdling. I had never seen such pictures of brutality before and I remember the exhibition pictures to this day.
Then, Iraq invaded Iran in September 1980. This led to a great dilemma for our Iraqi and Irani friends in H4. One had a brother in the Air Force, and the other had a brother in the army of the opposite side. The brothers were fighting each other, and here they were, stuck together in a foreign land without much other support. I could see the tension and confusion in their eyes as they struggled to reconcile their situation in India with what their respective brothers were facing in the Middle East.
I graduated in 1981 and left IIT Bombay. I don't know where these friends ended. The war lasted eight long years. I don't know if their friendship survived the war. All I can say is that this experience influences my outlook on the Middle East as well as wars in general to this day.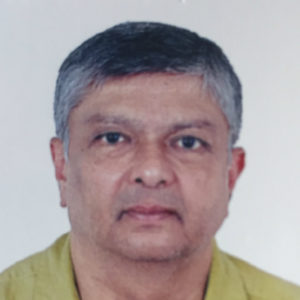 Latest posts by Vijay Desai
(see all)