Photo by Joshua J. Cotten on Unsplash
In 1965 US immigration laws changed and eliminated the earlier "race-based" quotas, which restricted immigrants from India and other countries. This change was a consequence of the 1964 Civil Rights Act.  We all owe big gratitude to the Civil Rights movement in the US and leaders like Dr. Martin Luther King who fought for the enactment of those laws. Dr. King's approach to the Civil Rights movement in the 60s is intricately linked to Mahatma Gandhi's non-violence approach during India's independence struggle. In a recently discovered message by All India Radio during Dr. King's visit to India in 1959, he said "Since being in India, I am more convinced than ever before that the method of nonviolent resistance is the most potent weapon available to oppressed people in their struggle for justice and human dignity. In a world since Mahatma Gandhi embodied in his life certain universal principles that are inherent in the moral structure of the universe, and these principles are as inescapable as the law of gravitation."
Many of us may not be aware of the historical context of the recent events of racial inequality we witnessed and are witnessing in the middle of a global pandemic and our ties to this history. 
It will serve us well to understand the issues underlying racism in order to address these challenges in our professional and personal lives.  It touches all of us irrespective of where we live. IITians like other Indian immigrants to the US have benefited tremendously from the new legal framework. While we owe some of it to our education and hard work – we were privileged to receive opportunities that were not available earlier and to others. Many of us today lead small and large organizations. Racism is one such subject where we need to educate ourselves and be more actively engaged in understanding racism's unjust impact. As Mahatma Gandhi used to say "Make injustice visible."
IIT Bombay Heritage Foundation (IITBHF) hosted a webinar on July 18th that focused on why the topic of racism should be discussed now and why is it relevant for IIT alumni; how it affects one's professional and personal lives; and how one can help going forward. 
This very engaging and enlightening panel discussion attracted a global audience. Many family members as well as friends of IITB alumni attended this webinar.
A very distinguished panel with diverse backgrounds to address this complex and sensitive topic.
Chris Williams, a noted Corporate and Community Leader, who leads the largest minority-owned investment bank in the US. He overcame many challenges in his life to get to where he is today. 
Raj Gupta moderated the panel discussions. He is the recipient of the Distinguished Alumnus Award from IIT Bombay. He came to the US in 1967.  Over the last 50 years, he has accomplished much as a corporate leader, serving as Chairman and CEO of Rohm and Haas. Today he serves on Boards of several Fortune 500 companies. He is also the author of a delightful book "Eight Dollars and a Dream".
Vanita Gupta is a noted Civil Rights Attorney, who previously served as the head of the Civil Rights Division at the U.S. Department of Justice and as a lawyer with ACLU and NAACP Legal Defense and Educational Fund. She is a second-generation Indian American.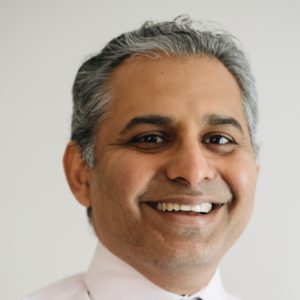 Latest posts by Vinay Karle
(see all)