As a reminder, this is a regular column covering entrepreneurs and their journeys in startup-land. Our hope is to give the reader a behind-the-curtains look at what it takes to build a startup. We will cover stories of entrepreneurs who succeeded as well as those who had to shut their startup and the trials and tribulations along the way. If you are an entrepreneur or know of one, please reach out to us!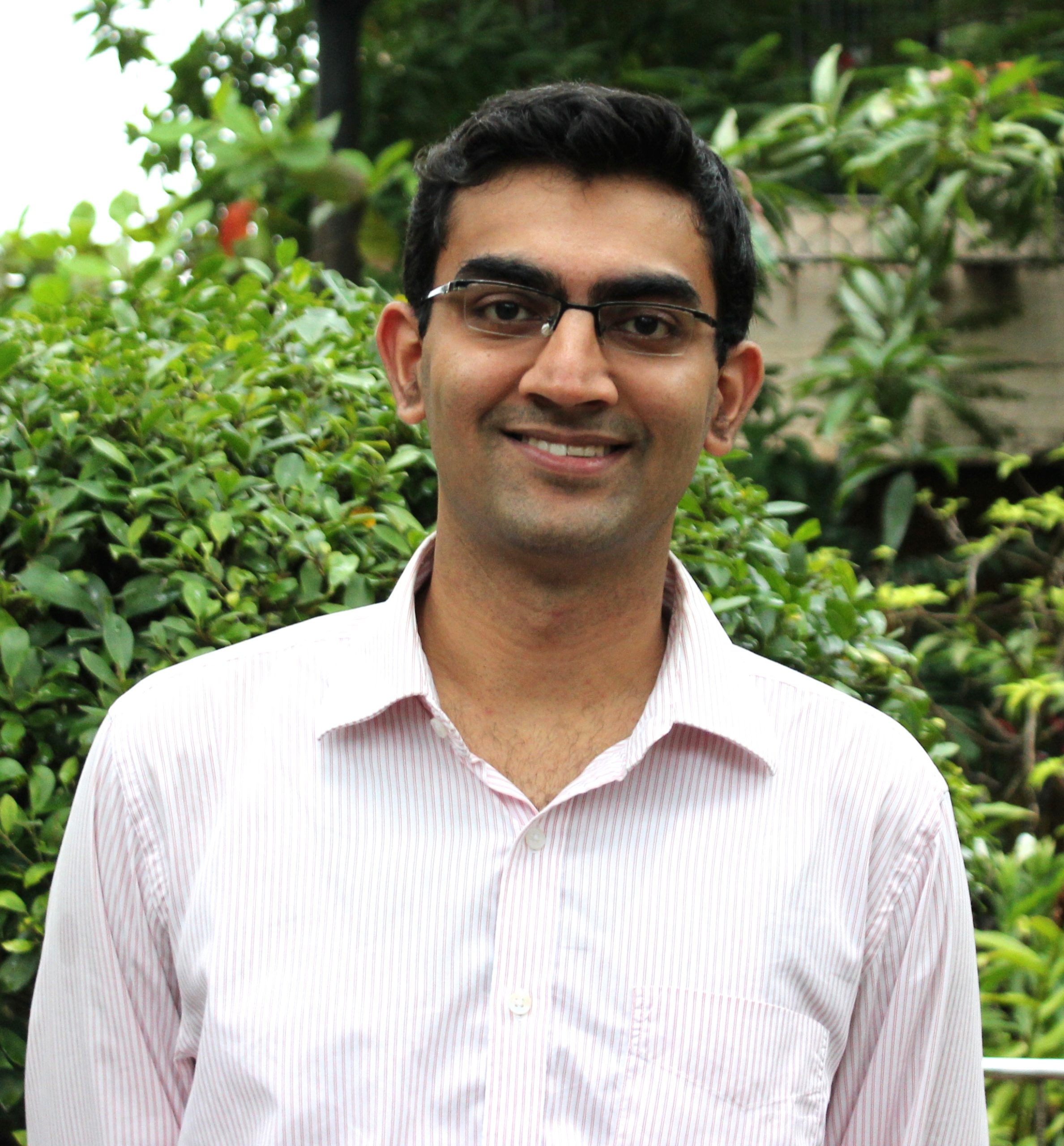 Krishna Ramkumar is the Co-Founder of Avanti. For his work at Avanti, he was awarded the Echoing Green Fellowship in 2012. He has also been recognized as one of the '30 under 30 Social Entrepreneurs' by Forbes in 2014. Previously, Krishna was a Senior Associate at Boston Consulting Group in Mumbai and graduated from IIT Bombay with a degree in Chemistry.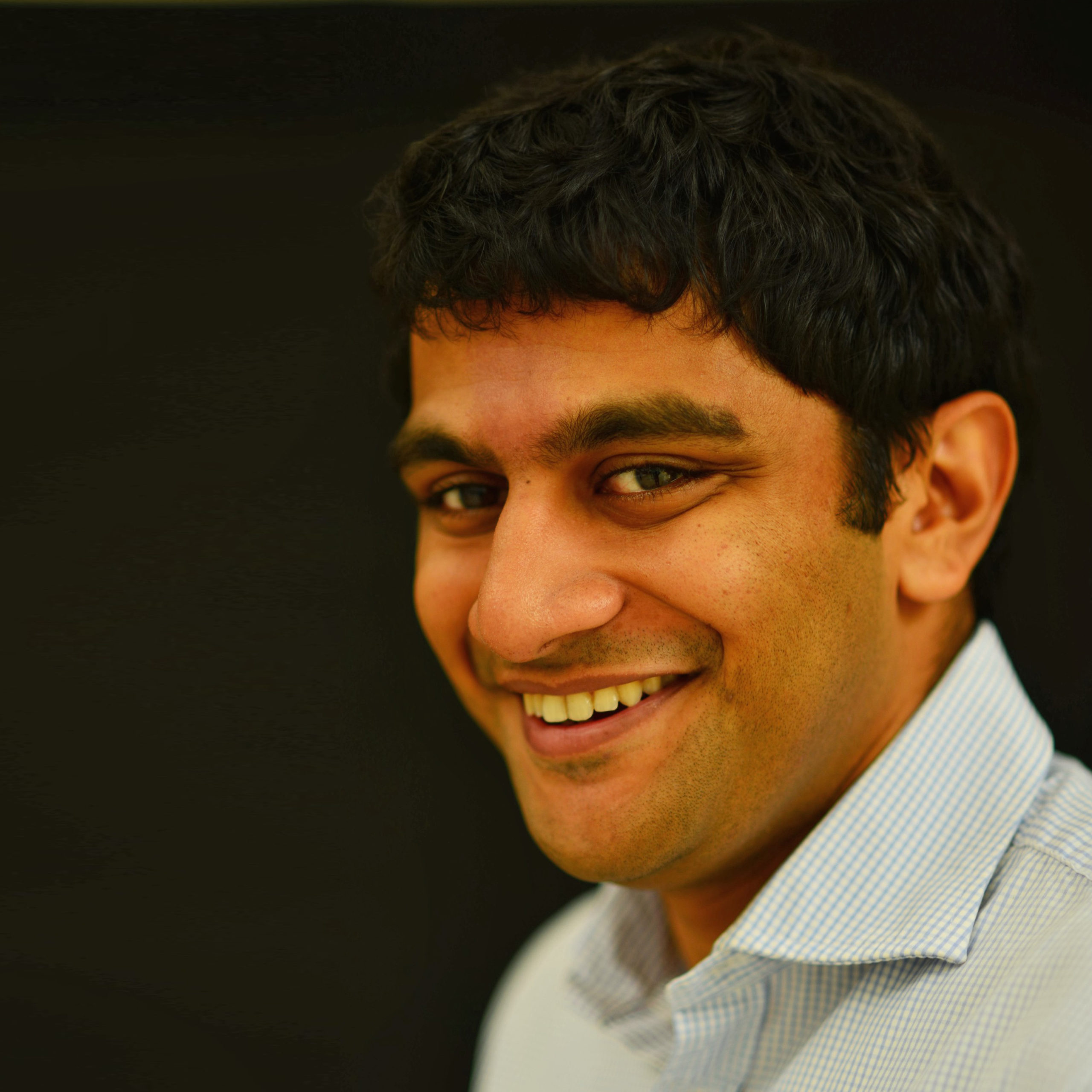 Akshay Saxena is the Co-Founder of Avanti Fellows, and an Ashoka fellow. He was awarded the Draper Richards Kaplan Fellowship and Echoing Green Fellowship in 2012 for his work at Avanti. He also has significant experience as a management consultant with the Boston Consulting Group in India, and in project implementation with UNWFP and the International Save the Children Alliance. Akshay graduated with a bachelor's degree in chemical engineering from IIT Bombay.
Fundamatics: For those who are not familiar with Avanti Fellows and Avanti Learning Centres, can you give an overview of the two organizations?
We started Avanti Fellows in 2010 with the aim of helping students from rural low-income homes get access to a quality undergraduate education in Engineering and Medicine. Over the years we have helped thousands of students clear the IIT JEE and NEET – many of whom are first-generation college-goers. Over time, our work has expanded to help government school systems improve the quality of Math and Science instruction in Classes 9-12. We have built one of India's largest libraries of open source video content in Hindi (Avanti Sankalp) and are building open source software to make at-home learning possible in low-resource settings (Plio). Every year, over 10,000 students benefit from Avanti's test preparation support and over 2 million students use our technology and content to learn online.
Avanti Learning Centres works with affordable private schools to help them create IIT JEE, CET, and NEET coaching programs and academic excellence programs for Classes 9 and 10. In 2014, we used a for-profit model to scale the peer-learning approach developed in Avanti Fellows to affordable private schools. Our model focuses on helping local teachers use our content and technology to dramatically improve student outcomes while keeping fees affordable.
Fundamatics: Both of you left enviable careers (Akshay left his MBA at Harvard Business School and Krishna left his job at BCG) to start Avanti Fellows in 2010. What was the catalyst for your decisions?
We had a passion to help other younger Indians access the same opportunities that our education at IIT Bombay afforded us. We were both quite consumed by the idea of tackling a big gnarly problem that was fundamental to India's progress. We got lucky with Avanti, with a lot of donors supporting us generously and early. This made it easier for us to take the plunge.
Fundamatics: What was it about the non-profit business model which made it impossible to achieve those goals without creating a separate for-profit entity?
Both entities cater to quite different student groups. The non-profit works with large government school systems and delivers its programs in close collaboration with these systems. The for-profit works with affordable private schools in a fee-for-service model. After 3 years of running the non-profit, we were excited by the idea of trying to see if a fee-for-service model would allow us to achieve self-sustainability, attract investor capital, and grow non-linearly over time. That led us to move to the for-profit model and raise capital from impact investors to pursue this goal with more focus. Our for-profit is funded by return-seeking equity capital which would have been impossible to raise in the non-profit. Having said that, I would not say it would have been impossible to do this in a single entity – but perhaps more complicated managing two vastly different pools of money.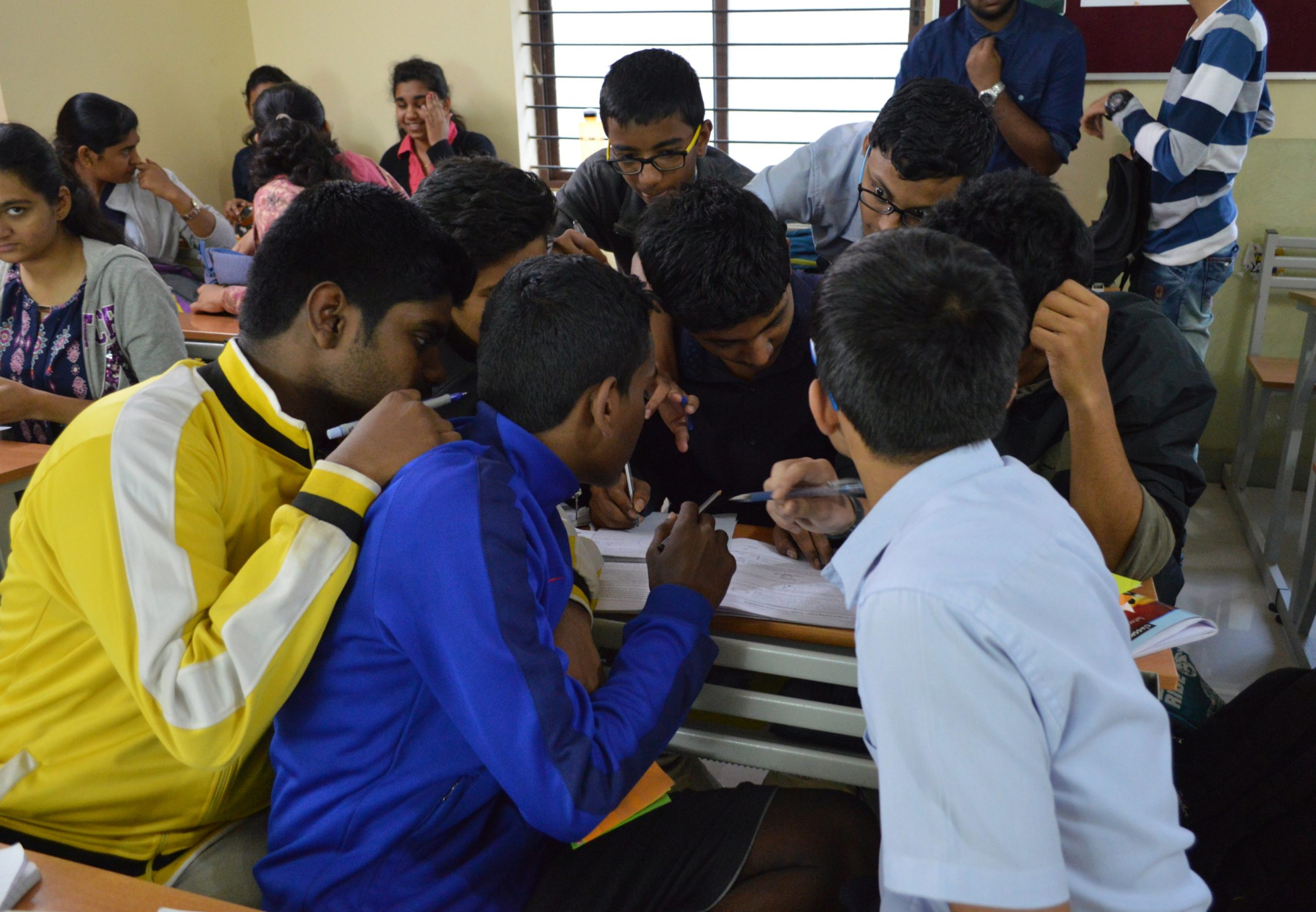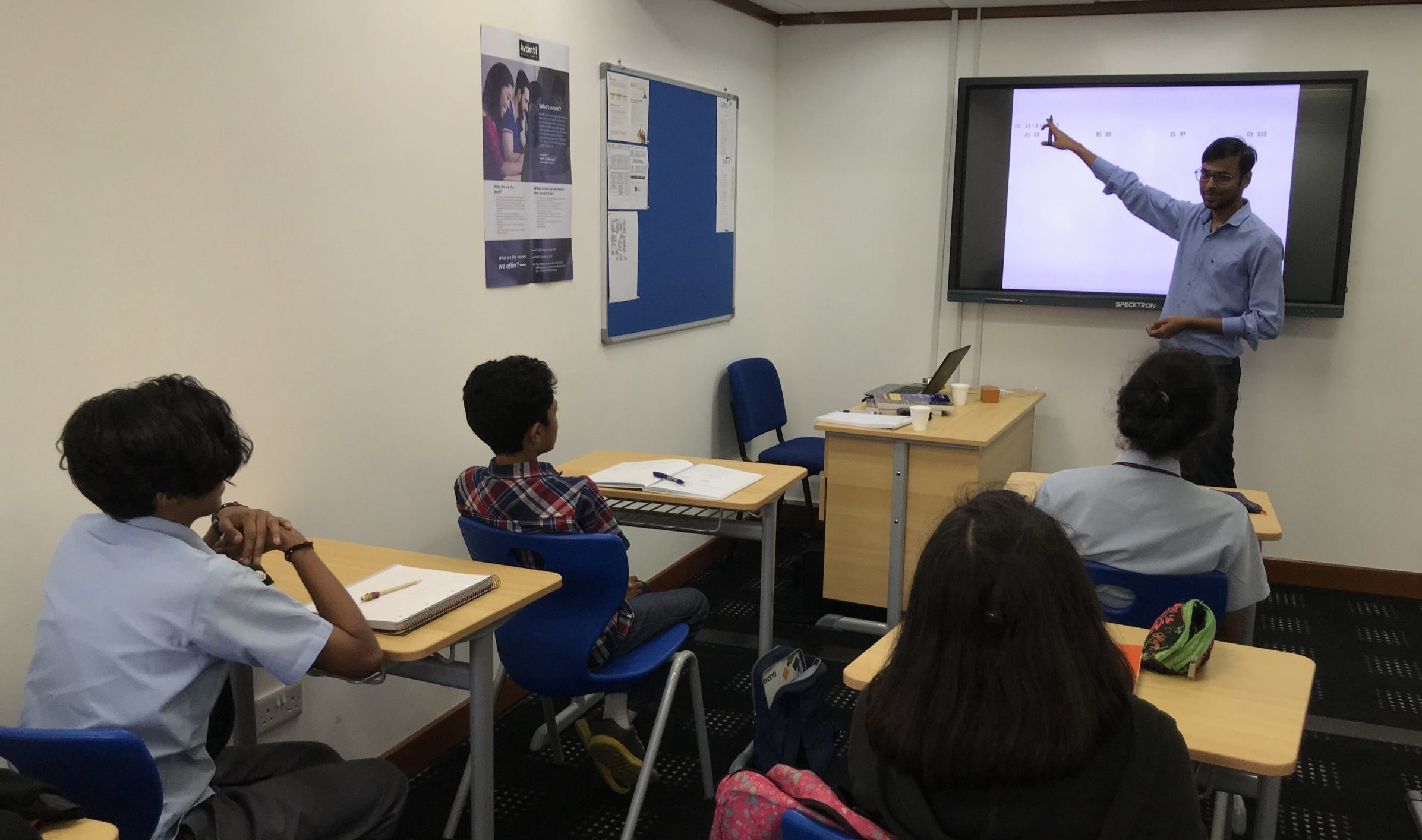 Fundamatics: The EdTech sector in India has seen a record amount of funding over the last few years. What changes have you seen in the sector over the last decade that have made this possible?
The explosion in mobile phone usage among young people and the success of the feet-on-the-street sales model have played a big role. A lot of credit goes to Byju's who demonstrated that with adequate funding a 1,000+ Cr B2C education business could be built in a short period of time. The success of EdTech businesses in China has been another contributing factor. It led to massive capital inflows from China (before the ban) and bets on businesses that resembled the Chinese unicorns (doubt solving, high-capacity live classes). At the core of this optimism is the fact that most classroom-based education in India is of very low quality.
We, at Avanti, are betting on improving the existing ecosystem while others are making a large alternate bet that online players will continue to steal market share in what is an otherwise disaggregated, mom-and-pop ecosystem of schools and tutoring centres.
Fundamatics: What other markets, as well as policy-based solutions, do you think are needed to improve the education quality and outcomes in India?
Our curricular standards and examination systems are at the core of poor education outcomes. Focusing on syllabus coverage and high-stakes exams over learning works for the privileged but creates systemic barriers for most students. The New Education Policy has promising recommendations that aim to make the curriculum more flexible, learning-focused, and relevant for students. Successful execution of this policy is critical to making the system more equitable.
We need to invest more in training teachers and creating a work environment (pay, advancement opportunities, monitoring) that attracts and retains the best talent in the country. Most teachers in private schools are paid poorly and those in government schools are overburdened with everything from election duty to health camps.
Lastly, we need to allow private investment in schools and universities. Schools in India need to be non-profit trusts so those who want to open one must tread a fine legal line. This has led to low investment in private schools with local politicians running most of these private schools. Private schools are also easy scapegoats for state governments seeking to take the attention away from failing government schools. If we can remove some of these structural constraints, more investment will flow into interventions like new schools focused on delivering large academic gains.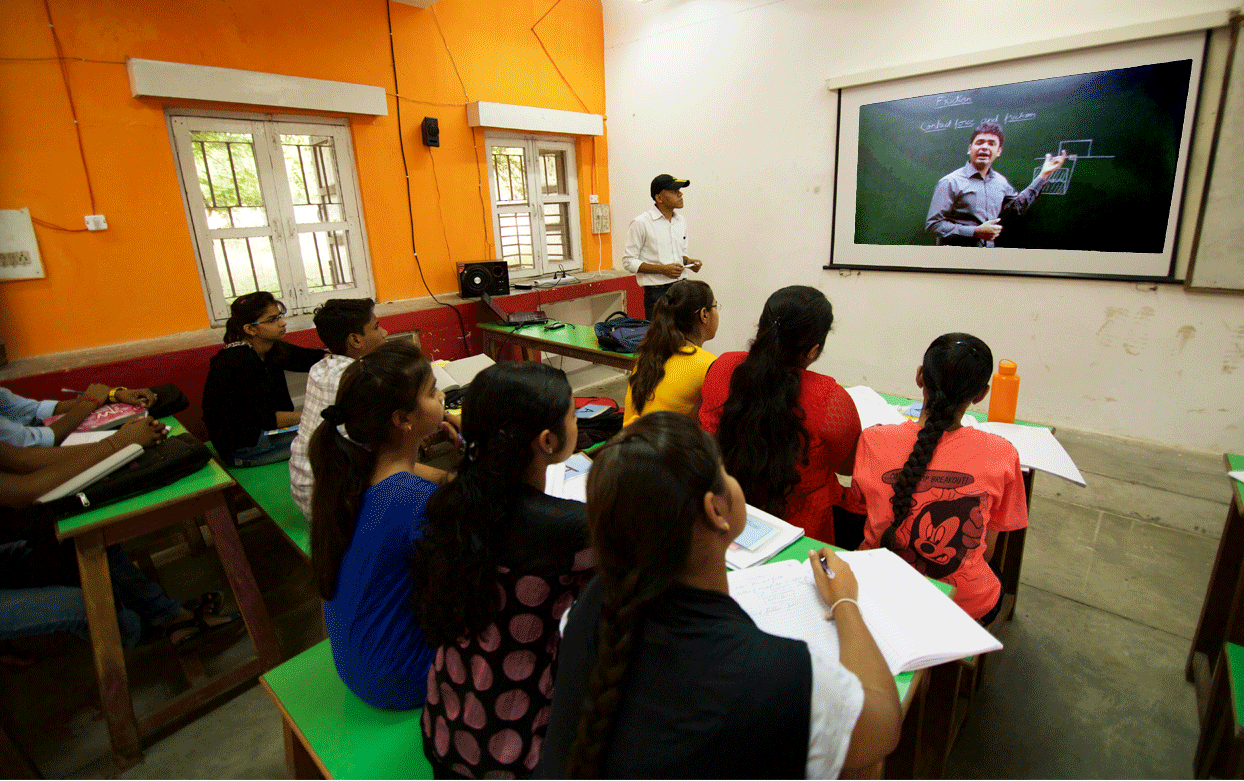 Fundamatics: What have been the key differences in building a startup in the non-profit space vs. the for-profit space? In hiring, fundraising, and iterating over business models?
The non-profit journey is slower and more careful. The funding follows demonstrated (often measured) impact and this means that there is a lot more time spent building proof of concepts, piloting them, and growing slowly. That leads to slower hiring where personal mission becomes a big gating factor for senior hires. Similarly, fundraising is linear. In many ways, it feels a lot more like a marathon or a meditation or both at once.
The for-profit journey for us has been one of taking risky bets and failing frequently. We have been fortunate to have attracted funding from mission-focused investors. As a social enterprise, there is relatively poor understanding of the space we work in. So, we move fast and break a lot of things. In many ways, hiring is faster and easier but building alignment across the team is harder. Fundraising is also much lumpier in the for-profit world and more hit and miss than the non-profit journey. This journey has been much more like a frantic cross-country race.
They are both different entrepreneurial journeys with different approaches to solving the same problem. It has been a privilege to see things from both these lenses simultaneously.
Fundamatics: The Covid pandemic has upended the regular in-person education model. What effects do you expect to persist in the long term? Both in the education space as well as the EdTech space in India?
Most children in India will lose multiple years of learning and it will take 4-5 years to mitigate these effects. We have seen several scientific studies (including our own) showing this hard truth. While all of us would love to believe that online education swooped in and saved the day, the truth is that it did not.
In the education sector, the next half-decade will involve helping these children cope and catch up both emotionally and academically. It is important that we recognize this. 
Close to half of our students are now in private schools and we will see the effect of low fee collections, defaults on debt lines, etc. for the years to come. 
EdTech has benefited from massive increases in uptake and a consequent funding boom. These behavioural changes will persist as several aspects of a quality online class cannot be replicated by a local tutor. Outside of this, students have started to organise and collaborate online and, this, we believe will be amongst the most lasting effects. Both parents and students will start to view virtual communities as valid and capable of helping with learning.
Fundamatics: Any final words of advice to other entrepreneurs?
A lot of what we have done with Avanti involved treading in unknown waters. We started a non-profit and then a social enterprise at a time when both were relatively unknown paths in India. We made several mistakes and faced several challenges over this time often involving one or both organizations facing severe existential risks. At other times, there have been moments of wild success on both fronts. It is truly a roller coaster ride. It is impossible to stay on unless you have a passion for the problem you are solving. That is the most important advice – never start something you do not care about.

Previous Posts from this Column