Sridhar Rangayan and Festival Team at KASHISH 2016 at Liberty Cinema
As a reminder, this is a regular column covering entrepreneurs and their journeys. Our hope is to give the reader a behind the curtains look at what it takes to build a startup. We will cover stories of entrepreneurs who succeeded as well as those who had to shut their startup and the trials and tribulations along the way. If you are an entrepreneur or know of one, please reach out to us!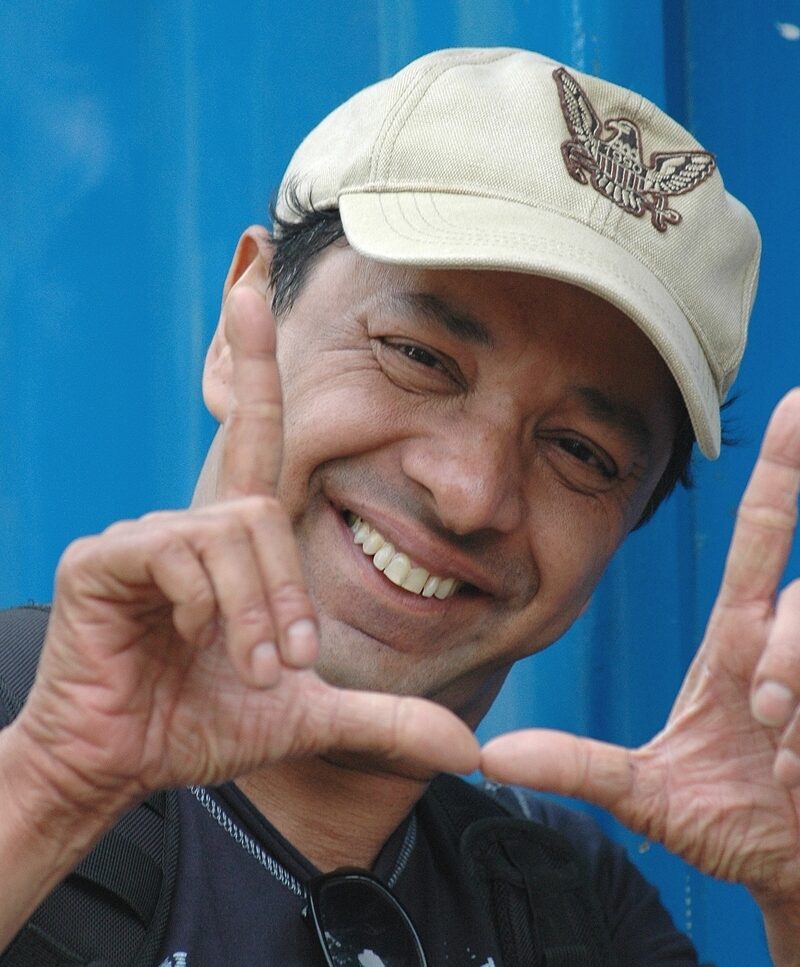 Sridhar Rangayan wears many caps – of a filmmaker, writer, activist, and festival director. His award-winning films The Pink Mirror, Yours Emotionally, Purple Skies, Breaking Free, and Evening Shadows are at the forefront of India's emergent queer cinema movement. He won the National Award for Best Editing for his film Breaking Free. His film Evening Shadows, now streaming on Netflix, has won 24 international awards and was screened at 75 festivals. He is the Founder Festival Director of KASHISH Mumbai International Queer Film Festival, South Asia's biggest and India's most well know LGBTQIA+ film festival for the past 11 years. He has served on the jury of several leading film festivals such as Berlinale, Outfest, Iris Prize, Mardi Gras, Image+Nation, and Movies That Matter. He is a founder trustee of The Humsafar Trust, India's largest LGBTQ CBO, and also a founding facilitator for Sweekar – The Rainbow Parents, a support group for parents of LGBTQ children.
Facebook, Instagram, Twitter: @sridharrangayan
Here is an edited interview:
Fundamatics: You have been involved in LGBTQIA+ advocacy for many years. Why did you decide to start a film festival and how has the vision evolved over the years?
I have been making LGBTQ+ themed films since 2002 and have been fortunate enough to be invited to screen my films and participate in discussions at several film festivals across the world. I witnessed how these festivals built community and that prompted me to float the idea of organizing a mainstream LGBTQ+ film festival. We wanted to provide a venue where not only the LGBTQ+ community could enjoy an atmosphere without any discrimination, but also the non-LGBTQ+ community can participate and get sensitized about issues related to the LGBTQ+ community. The festival was started in 2010, very soon after reading down of Section 377 by the Delhi High Court and has had 12 successful editions. 10 of these editions were on ground in mainstream theatres and the last two were completely online. The vision of the film festival has expanded from a mere exhibition of LGBTQ+ films, to supporting development, production, and distribution of LGBTQ+ content in India and across the world. The festival also laid a strong foundation for the nascent Indian LGBTQ+ cinema movement.
Fundamatics: Just a few years after the festival kicked off, Section 377 was reinstated in India? What were the implications for the festival? How did you and the organizers deal with the outcomes?
It was quite traumatic that in 2013, the Supreme Court of India overturned the Delhi High Court verdict and reinstated Section 377. But the youth who had come out between 2009 to 2013 did not want to go back into the closet. In response, the festival moved from a smaller 235-seater hall to Liberty Cinema, a 1200-seater theatre that is one of Mumbai's oldest art deco theatres. It has become a kind of permanent home to the festival, signifying true 'Liberty' to the festival and its audiences. While some of the sponsors did withdraw their support, there was renewed support from other quarters. KASHISH came out louder and became bigger since its 2014 edition in Liberty Cinema and continues to advocate for the rights of the LGBTQ+ community through film screenings, panel discussions, workshops, and the way it mainstreams queer issues by collaborating with eminent filmmakers, producers & distributors.
Fundamatics: How has support for the festival and broadly, LGBTQIA+ rights, changed over the last decade?
Initially, in 2010, we were met with stiff resistance when we wanted to host an LGBTQ+ film festival in a mainstream theatre. No one wanted to trust us since the only precedent was the screening of the film Fire which had led to theatres being vandalized. Also, they were wondering if an LGBTQ+ led team can organize a mainstream film festival. We had to convince them that in addition to our sexuality, we were film & media, management, and finance professionals in our own right. We proved everyone wrong by organizing an extremely successful festival. There were long queues of people wanting to attend the festival and the theatre hadn't seen something like that ever.
Since then, the festival has stood for championing queer visibility in mainstream spaces, not only at the annual KASHISH film festival, but also through collaborations with other Indian film festivals like Mumbai Film Festival, Kala Ghoda Arts Festival, Lonavala film festival, etc. in addition to programming of Indian LGBTQ+ films at festivals across the world.
Consistently, 30% of KASHISH's audience is made of non-LGBTQ+ participants, fulfilling KASHISH's mission of being a celebratory event for the community and an eye-opener for mainstream population.
Sridhar Rangayan with Sonam Kapoor and Sir Ian McKellen at KASHISH 2016
Fundamatics: How has the festival changed to account for and be inclusive of queer communities from different socioeconomic, caste, religious, and/or linguistic identities (e.g., Kothis, Panthis, and Hijras)?
KASHISH has always stood for diversity and inclusion in its programming of films, in its panel discussion topics & speakers, and in its team composition. It is true that 80% of the films screened are from outside India and all the non-English films are subtitled in English. That makes it difficult to cater to non-English speaking audiences. That is also the reason most transgender persons are not able to access the festival.
The audience composition is usually 70% male, 25% female, and 5% other gender identities. We are trying to create a greater representation in film programming with almost 35% lesbian/bisexual/queer content, but we need to work on drawing more audience members from these communities. In 2021, there were 80 female filmmakers and 15 non-binary filmmakers whose films were showcased among the 221 films from 53 countries screened.
KASHISH does not endorse nor discriminate on the basis of caste or religion.
Fundamatics: We typically ask founders about the challenges they faced raising capital for their startup. What sources of capital are available for a non-profit film festival such as this one? Have you encountered conflicts of interest between the funding sources and the film festival's politics?
KASHISH relies on support from corporate houses, embassies, media organizations, and crowdfunding to subsidize entry fees so that a larger cross-section of the population can attend and participate.
In the first few years we relied on funding from development sector agencies like UNAIDS and UNDP and condom manufacturers like DKT India. Lately, most of the funding has come from corporate houses like IBM, Morgan Stanley, Godrej, Hotel Lalit; media institutions like Whistling Woods International, Anupam Kher's Actor Prepares; production companies like Wadia Movietone & Anticlock Films; organizations like K.F.Patil Charitable Trust, Keshav Suri Foundation; and embassies of Canada, Sweden, Israel, Denmark, Netherlands, province of Quebec, etc. Most of these organizations have supported the festival for more than 5-6 years and believe in the mission of the festival. 
Above all, the love of the members across India and the world, who contribute through the crowdfunding campaign, touches us the most. They keep coming back and donating every year to keep the festival going.
KASHISH 2019 at Liberty Cinema
Fundamatics: Like many in-person events, KASHISH was impacted by the Covid-19 pandemic. How did you respond to the restrictions?
For every edition of KASHISH we start the process of organizing the festival almost 7 months in advance. The director of programming, Saagar Gupta, and the preview team shortlists films to be screened. So, for the 2020 edition, which was to be held in May on-ground at Liberty Cinema, we had made most of the arrangements when the pandemic hit us in March. Our programming was complete, and we didn't want to disappoint the filmmakers who had sent their films so enthusiastically to us. While most of the Indian film festivals were cancelled, we moved to a virtual only festival and held KASHISH 2020 Virtual in July. 
 We became the first-ever Indian film festival to go virtual with a full slate of new films. We were able to open the festival to not only audiences in Mumbai, but also across India and the world. While we lost some of the audience members who would come to the festival mainly to experience the sense of community, we acquired new audiences across the world who were interested in watching LGBTQ+ films at their own time and in the comfort of their space.
Enthused by the success of the 2020 edition, and keeping in mind the health concerns, we continued with the virtual and global format with our 2021 edition from August 19th to September 5th. While we managed to put together a 23-day festival with 12 days of film screenings, 42 filmmaker Q&As, and 9 panel discussions (including some international celebrity speakers), we did lose out on some audience participation, since the online fatigue had set in.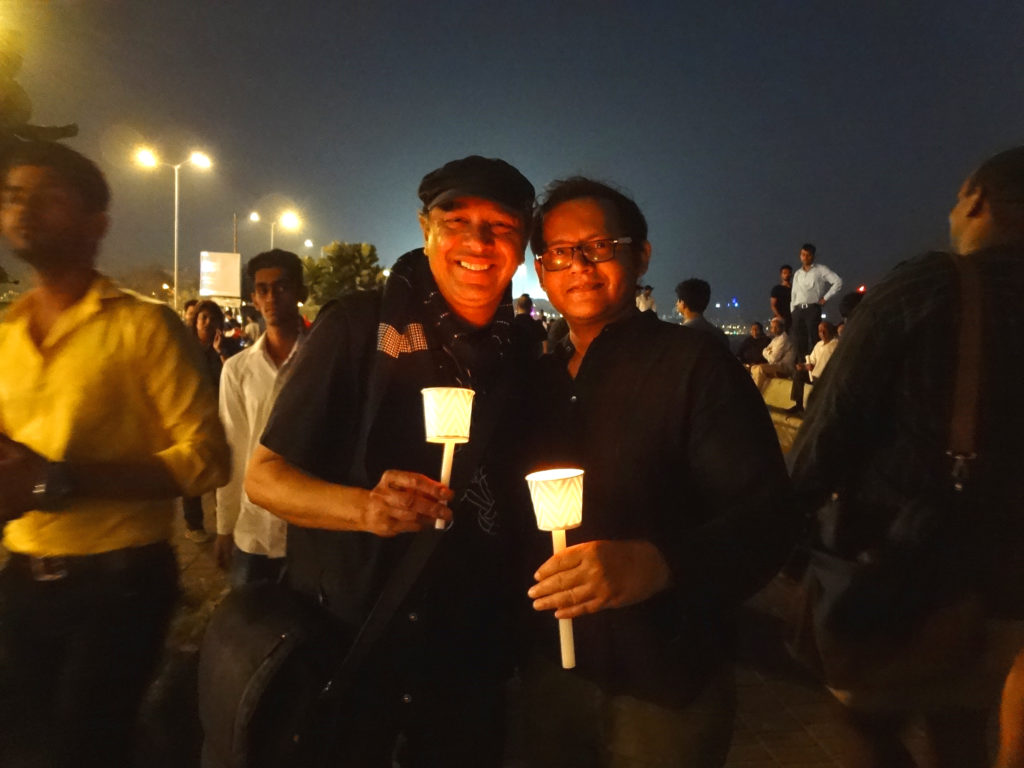 Sridhar Rangayan and his partner of 27 years Saagar Gupta
Fundamatics: Will you continue with an online only or hybrid format after the pandemic ends? How are you thinking through this decision?
We sincerely hope the pandemic ends soon and we all can get back to our normal life once again… but as all of us understand it will be a new normal. Everything is changed for the better or worse by this long shut down. Once things open, we want to have the festival on-ground in Liberty Cinema since there is no festival experience without the physical gathering of people who intermingle, exchange views, and have a shared experience of watching and cheering films. Also, most of the LGBTQ+ community members who were locked up in their own homes, and who were not 'out' to their folks could not attend the festival virtually. For them coming to the physical festival is a chance of being who they want to be, dress as they wish, and be free in a safe space without any stigma and discrimination. KASHISH has always been this amazing safe space for community expression.
We would also like to continue exploring the online format since we have a chance to reach those who cannot travel to the festival, outside Mumbai across India and the world. We still need to think through the hybrid festival so that one part of the festival doesn't hinder the other part, and only complements it.
Fundamatics: Life on the IITB campus has evolved a lot since you were a student there. For instance, Saathi, an LGBTQIA+ support group, was established in the last decade. What else can the students, alumni, and the institute do to make the campus more inclusive?
Indeed, over the past decade, life on many campuses has changed. IIT Bombay is leading the way with Saathi. I couldn't have imagined it would happen in my lifetime and am so happy it has. I wish Saathi existed when I was studying – it would have made my life a tad bit easier.

KASHISH has collaborated with LGBTQ+ support groups at several institutions through its initiative KASHISH Forward, India's first traveling campus LGBTQ+ film festival. We have conducted more than 30 screenings so far in colleges across metro, Tier 2, and Tier 3 cities. We have observed that the younger audiences are far more receptive to the screenings and participate openly in the discussions.
What we need now is greater participation by the institutions' faculty members and administrative staff. They must be more open and receptive. They are the gatekeepers, and once they are on board, the task of reducing stigma and discrimination becomes easier.
There needs to be greater participation of Allies in the LGBTQ+ support groups events. Also, the students should be encouraged to conduct LGBTQ+ related activities on a regular basis, not once a year only during Pride Month. The magazines on campus should include more articles, stories, etc. on LGBTQ+ topics and people.
Finally, I would like to thank the IIT Bombay Alumni Association for including this interview in Fundamatics, and the Industrial Design Center at IIT Bombay for recognizing my work with an IDC Alumni Award two years ago.
Fundamatics: What advice would you give other founders?
Entrepreneurship in the not-for-profit sector is a real challenge, since you don't reap the material benefits of your time and energy investment. However, your passion and dedication are rewarded when you see real change happen through your work. It is truly a heartening feeling.
My advice to all founders is to follow your dreams, take the road you believe in, though it may be less travelled or untested, for at the end of the road you will find the rainbow of your dreams shining brightly.
Previous Posts from this Column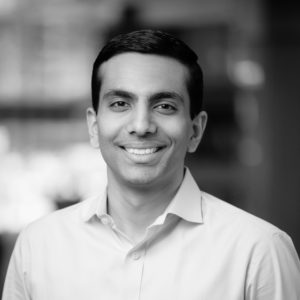 Latest posts by Parasvil Patel
(see all)