The end of March brought some smiles to our students when they were unexpectedly sent home for a few weeks till the threat of corona would pass away. Some hostel corridors rang with the cry "corona ki jai" as students were thrilled about the unexpected holidays: meeting parents and ghar ka khana for a few unexpected weeks. Students left hastily without vacating their rooms. The clothes were forlorn left hanging outside because it was only for a short while. Little did anybody guess the ongoing Coronavirus pandemic would last for nine months and maybe longer. The long-drawn lockdown has precipitated many stresses among all of us, the year 2020 has seen students and alumni grieve for family members, worry over loss of income and the fear of the unknown has created its own sense of anxieties and stresses. As a counsellor, I have read with dismay the student messages in my inbox about the sense of isolation from friends, the loss of opportunity as job offers and internships were rescinded or postponed indefinitely. Unfortunately, home for some students is not a safe haven that we imagine it to be. Thus long months of being at home exposed them anew to domestic violence, alcoholism etc. I invite you to imagine a bird trying to fly with a box full of junk tied to its feet. Heavier the box, shorter the flight. To me, the year 2020 has been like that with corona being tied to our feet and created a reality that nobody knew how to navigate efficiently.  The world over we got a challenge to engineer different versions of our own selves and the world we live in?
To me personally, this mural in the boathouse on campus always reminds me of a window in our soul that is open to new experiences.
Perhaps the pandemic has forced our students to look deep within and realise what is truly important for them while they are on campus: the freedom to wander late at night with friends, enjoying the shimmer of sunset on the lake, getting those birthday bumps in the hostel, wandering hastily into the 8:30 class and listening to lectures and making infinite memories through the years. As the pandemic rolled further the dream of entering the Convocation Hall with pride crumbled and so did the expectation of completing those projects in labs, learning with the support of friends and giving that one last hug to that friend who helped you ever so much during the year.
Impact of LP 86: But before we go deeper into how students were offered help through these trying times a trip down the memory lane will be useful. "A ship in harbour is safe — but that is not what ships are built for." — John A. Shedd. This saying has been displayed on my desk ever since I was in school. But this saying came to life when the batch of 1986 with great foresight set things in motion, through the LP 86 project, by allocating funds towards positive mental health initiatives for students. They identified that even though individual counselling was being offered in IITB there was a great need to establish outreach efforts in counselling to develop a supportive ecosystem for students to build their resilience and better manage challenges of being a student in a competitive environment. Over these eight years, several initiatives (details below as I highlight the modifications) under LP 86 were nurtured under the able leadership of three different Dean Student Affairs – Prof Yagnik, Prof Mukherji and currently Prof Kundu. These very positive mental health outreach programmes initiated by LP 86 funding, partially became the foundation of the emotional support we were able to offer to students during the pandemic.
Student Mentor Training on Helping Skills: The Student Mentor Programme (SMP) was initiated in 2001 under the notable expert guidance of Prof Gadre, Prof Uday Desai, Prof  C Amarnath, Prof  P Gopalan and Prof AK Singh, Prof H Narayanan among others. SMP became a formal institute body in 2006 (history of SMP can be found here https://www.facebook.com/smpiitb). Currently, Prof  N Prabhu is the faculty in-charge and is ably guiding in further initiatives. In 2013, with the help of LP 86 funds, we developed and conducted a formal 16-hour training programme for SMP mentors. The mentor training programme included listening skills, communication, empathy, handling diversity, gender relations, privilege etc. Over the years this has grown with separate specialised training programmes for ISMP, DAMP, DAMP Coordinators and ISCP mentors (approximately 550 student mentors are trained every year).
During the pandemic with guidance from Prof T Kundu  & Prof N Prabhu, a  modified E-Mentor Training was done using Facebook closed groups for ISMP, DAMP and ISCP mentors. A blended training format is currently being used where the student mentors are getting synchronous and asynchronous training via FB closed group and Webex.  Apart from the write-ups and presentations provided by the counsellors, the senior student mentors have been invited to guide the incoming mentors further. A modified curriculum was incorporated with focus on productivity skills, supporting online education and coordinating with faculty/faculty adviser etc.
Facebook Page: In July 2013 a Facebook page was started called ICareIITB which aimed to reach out to the students for regular guidance on life skills, productivity issues, emotional management and motivation. Currently, the page has more than 6500 likes and during the months of March and April 2020 (the initial days of the pandemic) the post reach was 9283 with post engagement at 6214 which evidences that students were using the outreach support offered by the Facebook page. (insight image from FB page manager). Several write-ups and posters were developed for this online campaign. Four write-ups on ICareIITB were subsequently published by The Telegraph India (Kolkata Edition).
Quarantensioned – an online poster campaign: An Online Campaign called "Quarantensioned" was developed in order to reach out to the students while they were at home and learning to deal with the pandemic. The campaign was initiated by NSS students who developed 23 posters on the following topics: Social media and mental health, Quarantine and Productivity, Role in Community as Students of IITB    Students. This is what Shubham Varankar and Swapnil Keashari (Overall Coordinators of NSS, had to say "The Quarantensioned series on mental health during the pandemic was amazing and students found it helpful as well as key newspapers like Maharashtra Times and Lokmat. An NGO named Vision Rescue also republished the campaign for their volunteers."
Shakti@IITB – a music video series: In order to raise spirits of IIT Bombay students a music video was launched in collaboration with alumni, staff and current students. Three recent alumni Dr Nilapratim Sengupta (2020 batch), Dr Mithun Padamkumar (2018 batch) and Mr Debanjan Mondal (BTech 2020 batch) generously agreed to sing and play the guitar for a musical video interspersed with poetry so as to encourage students to stay strong.
Videos and Workshops on Emotional Management: A few online workshops were offered during the pandemic on stress management and mindfulness. The mindfulness workshop was done in collaboration with SARC and Dean ACR office. The EQ workshops, stress management workshops and productivity skill workshops that are conducted every year are being modified into short videos, to suit connectivity problems, on topics like Loss of control during the pandemic,  Negative and positive emotions during the pandemic, Repair That Relationship with parents, Switch Gears for Online Classes, Stay Focussed During Online Classes etc.
Online Campaigns:  World Mental Health Day saw a campaign called 'Every day is mental health day" and posters were developed around that theme. Other online campaigns that are being run are on online education and internet addiction. Senior students are being invited to share their positive experiences during the online semester and give tips for successful navigation of education during these difficult times.
 Even though this writeup focuses on the positive mental health initiatives (mainly funded by LP 86) it would be useful to mention that online one-on-one counselling has continued during the pandemic with Ms Hima Anaredy as the In charge of the Student Wellness Centre and six other counsellors who provide one on one counselling. The psychometrician has been doing online testing for the students who needed further diagnosis as suggested by our counsellors. A self-help website "Bandhu" (LP 92) has also been launched during the pandemic to further support the students in their journey that is IITB.
As we enter the new year with the experience of handling the pandemic for 9 months already I think there is a place for introspection in terms of how we can continue to enhance our ability to support the emotional wellbeing of our students. I think despite our best efforts students faced a lot of stress during the pandemic and we need to think of new initiatives that can be introduced for the online format and work harder to spread the word about the student support that is already available. So here is to a new year and a new beginning where all of humanity would rise like the phoenix from this pandemic. So till we gather together again, the Infinity Corridor awaits…
Quoting Scarlett O'Hara from Gone with the Wind (Margaret Mitchell) "After all, tomorrow is another day!"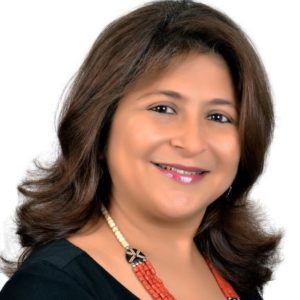 Latest posts by Shivani Manchanda
(see all)