"…those were the days my friend, we thought they'd never end, we'd sing and dance forever and a day…" as sung by Mary Hopkin (1968). We easily recall this wonderful song associated with campus life at IITB.
And to refresh memories here is the YouTube recording: (3617) Mary Hopkin "Those Were The Days" on The Ed Sullivan Show.  Turning the clock backwards to the late sixties, at IIT Bombay we were fortunate to be in the comfortable and cosy lap of Nature, surrounded by hills and lakes with its thick blanket of lush greenery and minimal intrusion from worldly luxuries.
We often set out to explore the natural environment, the bounties of Nature and now recall the adventures of the "Fabulous and Famous Five" – Marazban Doctor, Rabiz Foda, Ramesh Tulyani, Ashok Kumar Das and Rameshchandra Keni. Other active wing-mates were – Bhupendra Doshi, Ravi Kidambi, Arun Mavinkurve, Dinesh Singhal, Gautam Kalghatgi and B N Srikar. This group of adventurous wing-mates from Hostel 6 had explored the surrounding mountains and lake-front areas of the two neighbouring lakes as well as far-out Vaitarna and Tansa lake areas. Weekends were the time to set off on excursions to explore Nature. One particular adventure stands out and remains etched in memory for the exciting and hair-raising experience we had.
The monsoon season had just ended and our group of enthusiastic hikers (all wing-mates from Hostel 6 of the batch of '72) was raring to go. The hill station of Matheran was chosen as the destination and the journey from Neral to Matheran was to be done on foot.
It was early morning when we set off, equipped with the usual hikers' paraphernalia of caps, haversacks, boots, some minimum clothes, food and water bottles. We found out from the locals at Neral which hill Matheran was atop and headed straight towards the target. Of course, there was a long winding road available and also the rail track of the toy train, but to follow either of them was not in our plan.
It took us about an hour to reach the foot of the hill, after trekking a considerable initial distance over plain terrain. The real fun started with the climb, dodging rocks and vegetation, on the way up. We met some creatures too as we disturbed their natural habitat, but not a human in sight. We also encountered several springs and rivulets which were evidence of the recently ended monsoon. In true spirit of Boy Scouts, we used running water of the rivulets for drinking, as "running water" is considered clean no Bisleri in those days). We proceeded uphill, crossing the dirt road a couple of times, which indicated that we were heading correctly towards our destination.
After about 2 hours of climbing and more than half way up the hill, we suddenly realised that we had lost track of the direction to proceed. The climb was much steeper, no winding dirt track was visible and no local people in sight to consult. It did not appear as if we would reach our destination any time soon.  After desperate consultations among the group, it was decided that if we could reach the top of the hill, we would be in a better position to survey and decide how to proceed further – perhaps with an assumption that Matheran would be on the other side. Keep in mind that there were no Google Maps, GPS or internet available to track our position.
And now, here is the most interesting part of the adventure as narrated by Marazban  Doctor…
"As we continued to climb, I was in the lead and got considerably separated from the others in the group, who were somewhat flagging in energy and had slowed down. In my zeal to get to the summit as soon as possible I made certain risky moves and started ignoring the dangerous and steep territory that I was negotiating, until suddenly I found myself stranded on a near-vertical spot with shaky foothold. Fear gripped me as I could neither move forward nor retrace my steps.
And then the inevitable happened. I slipped. It was a sheer drop. of about 15 – 20 feet. Fortunately, during the fall, my panic-stricken hands managed to grab two clumps of vegetation (grass, roots, stems? – I don't know which) and I was able to hang on to prevent a more disastrous fall. With some difficulty, I steadied myself on a solitary small bush and was rather awkwardly and precariously perched with my back on the rocky surface. I had very limited mobility and could only look upward at the sky. (Looking down was frightening …. a prospect of a steep and dangerous fall of several hundred feet). I then started yelling out to my colleagues for help. They were quite some distance away, out of sight, and I had a tough time explaining to them how serious my situation was.
After a few minutes of waiting which seemed to me like eternity, they finally were able to sight me and realise the emergency. They immediately got activated for the rescue operation. First, with some difficulty, they managed to come to a somewhat safe level ground about 8 – 10 feet below me. To make my position more secure, a much stronger bush was identified which was nearby and my colleagues gave me directions to reach out and manoeuvre myself on to its stem. I then loosened my haversack to send it down to my colleagues. In the process, the water bottle fell out and went hurtling down in the valley below, which was an unnerving sight for everyone to watch.
There was no professional safety gear, ropes or any special equipment available which could help to bring me down. However, with great ingenuity and enterprise, my mates were able to scramble up some shirts, pants, towels, bedsheets and whatever else, to knot-up and produce a strong enough line which they flung up and secured on the life-saving bush. Thereafter, carefully holding on to the improvised line and assisted by them, I was able to lower myself to safety.
I hugged all my friends in relief and gratefulness. After this incident, which had left us all quite shaken, we decided to rest for a while. Nobody was in the mood for any further exploration or adventure. Someone in the group had spotted at a distance what looked like the dirt road, so we decided to follow the same for the rest of the hike. Sure enough, after about 10 – 15 minutes on the beaten track, when the winding road took a turn, we were pleasantly surprised to finally find ourselves on the outskirts of Matheran.
The memory of this incident still gives me goosebumps and my heart swells with gratitude towards the Almighty and the friends He has provided us in life.
On returning to our hostel rooms, we assembled for a brief "Thanksgiving" and prayed to God for bringing us all back safely home. We shared the story with our other wing-mates, much to their astonishment.
That was the start of outdoor adventures and although decades have passed, the spirit is still alive and strong. I (Rabiz Foda) continue in this spirit with sailing and boating. I have participated in "Dragon Boat" races to raise funds for deserving charities and also continue with boating activities in the summer months in Toronto, Canada on the Great Lakes in Ontario. 
Authors
Rabiz is an energy industry professional with a distinguished career in engineering. A Fellow of Engineers Canada, he is passionate about the space at intersection of technology and business. His contributions are recognized with several awards and written articles. In his spare time, Rabiz dabbles with water-colors.
Rabiz Foda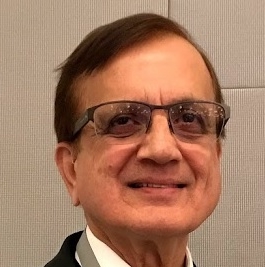 After getting his BTech degree from IIT Bombay, Marazban worked for 37 years with Mazagon Dock Shipbuilders Limited in various departments eg.  Design, Planning, Quality Control etc. connected with the production of warships and submarines for the Indian Navy. He retired as AGM in August, 2010.
Marazban D Doctor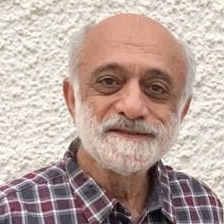 Latest posts by Foda and Doctor
(see all)