When I joined IIT Bombay in 1974 the first piece of "publication" that I got was an introduction to the Students' Gymkhana. 
And it was such a welcoming piece that started with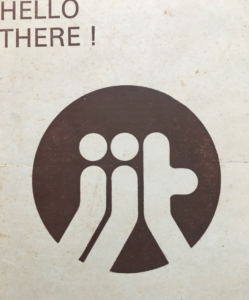 And when one opened the fold it was all you wanted to know about IIT Bombay except the academics. Those days, Powai was an outpost of Bombay (now Mumbai) and there was very little by way of inhabitation around the campus. Many times we have had to walk up the hill from Kanjur Marg Railway Station after taking the last train out of the then VT Station (now CST). So this Preamble walked one through the Students Gymkhana and also suggested where lassi was available among other things. It set the stage for what was (hopefully) a five-year stint on the campus. In retrospect, I think hostels were where some real education took place – it introduced us to so many skills that have served many of us well in our careers.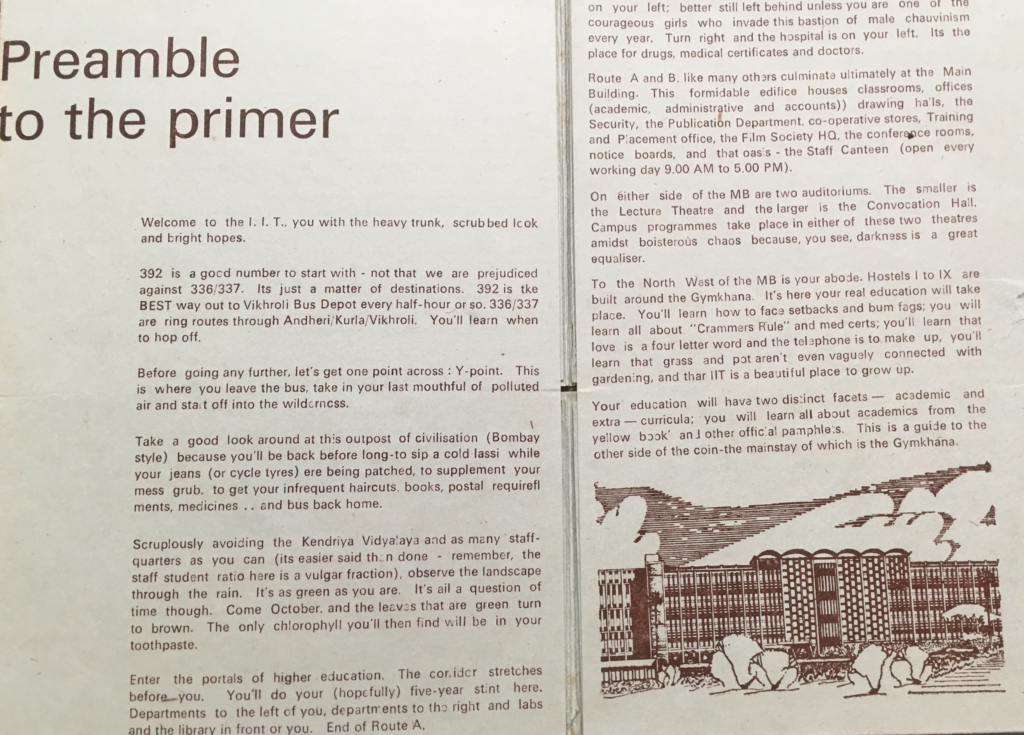 The next "publication" was Technik – The Students Gymkhana Magazine and here is the masthead from the first issue that I saw.

There was a delightful piece in the issue on Freshies and I quote from an article titled "Freshie Frolic:
They (freshies) all wanted to join the elite institute and now they are all scared stiff about the thoughtlessness of their action. They are getting tremendous inferiority complexes because everybody in class is so damned clever, and they are cursing the day of the relative grade. It appears that if the guy at the top does better by dx, the passing mark increases by dx/N, N being the number of boys in the class. Why, why why must they fail if this guy happens to be so smart?
What the primer forgot was captured in a lovely article by Kirat Patel ('75) called "Hello There Revisited ".  Hilarious stuff (Technic Vol.11 No.2, 9th September 1974).
A Guide to the IIT Species (some of my favourites):
Hogum Grubitis

– commonly called Grub Hog – a species slowly dying with food poisoning and higher mess bills

Dealus Contractum

– known familiarly as the Bridge Player

Fagum Chainsmokus

easily identified by its call " gotten fag yaar".

Crossword Crackus

– spotted generally in the early morning waiting for its staple diet – a corner of the Times
The lesser-known clubs were:
TWA – Time Wasters Association with a large membership – can be gauged from the freely mushrooming canteens and the formation of the debating club each year.

The Country Club – with its HQ at Ratna Liquor Centre (RLC). Membership is a closely guarded secret.
And then came the annual magazine – Pragati. The cover of the one released in 1974-75 was very "revealing."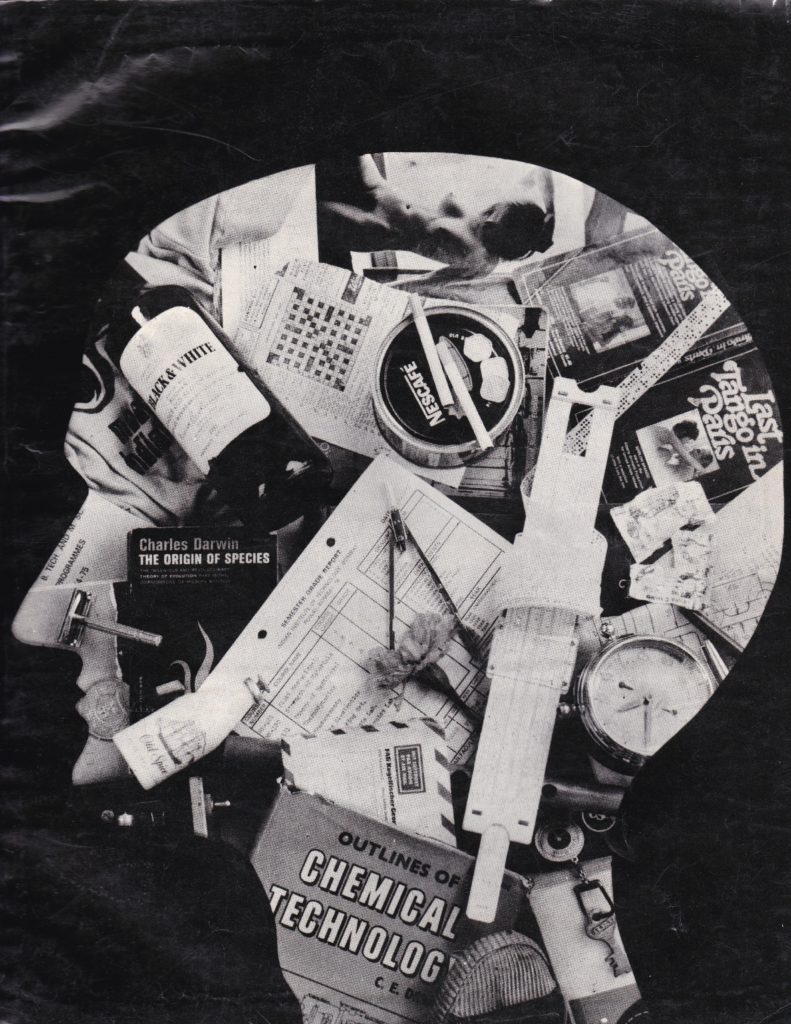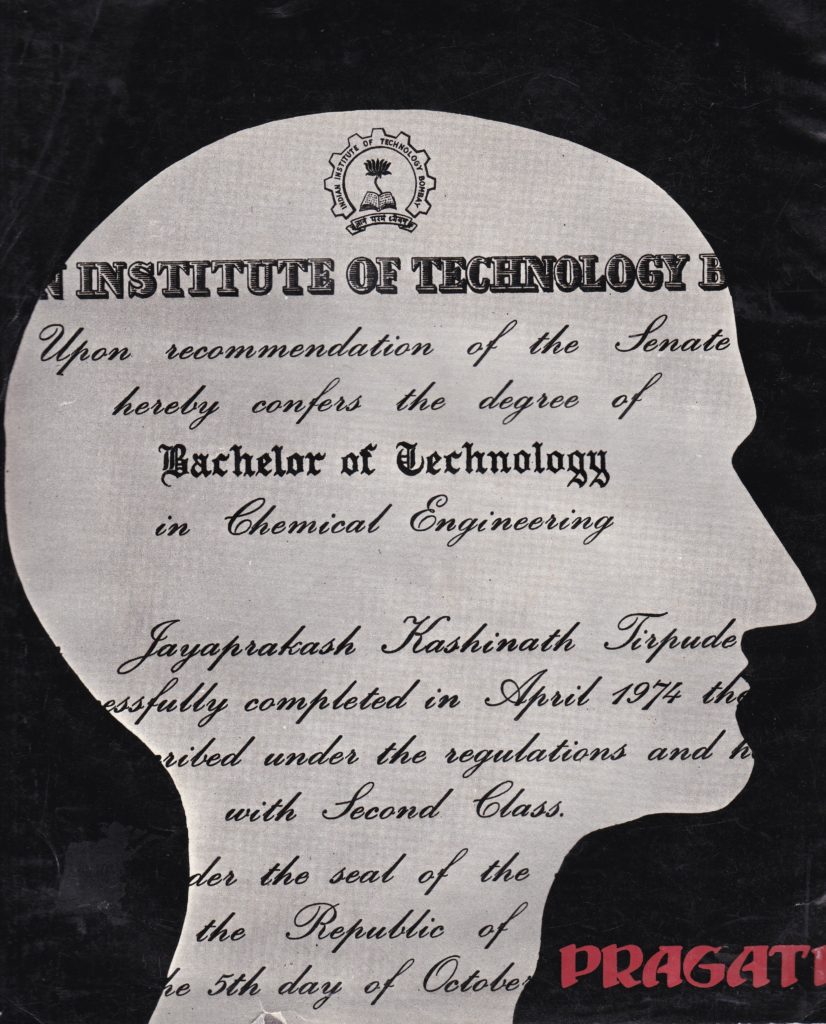 All in all, there was a fun side to campus life (assuming academics was not fun – remember relative grading began then) which was well captured in all the publications. These pubs also allowed the individual IITian to express what he/she felt – more he than she those days.
Subsequent editions of Pragati has some interesting cover designs as can be seen below: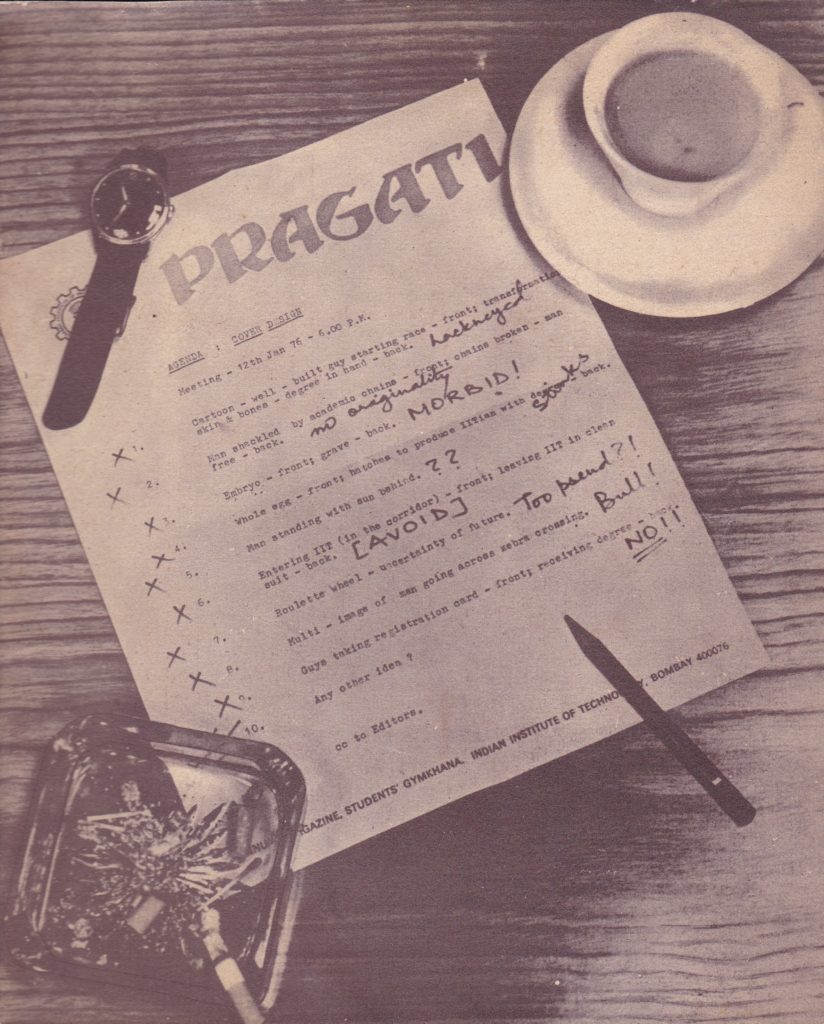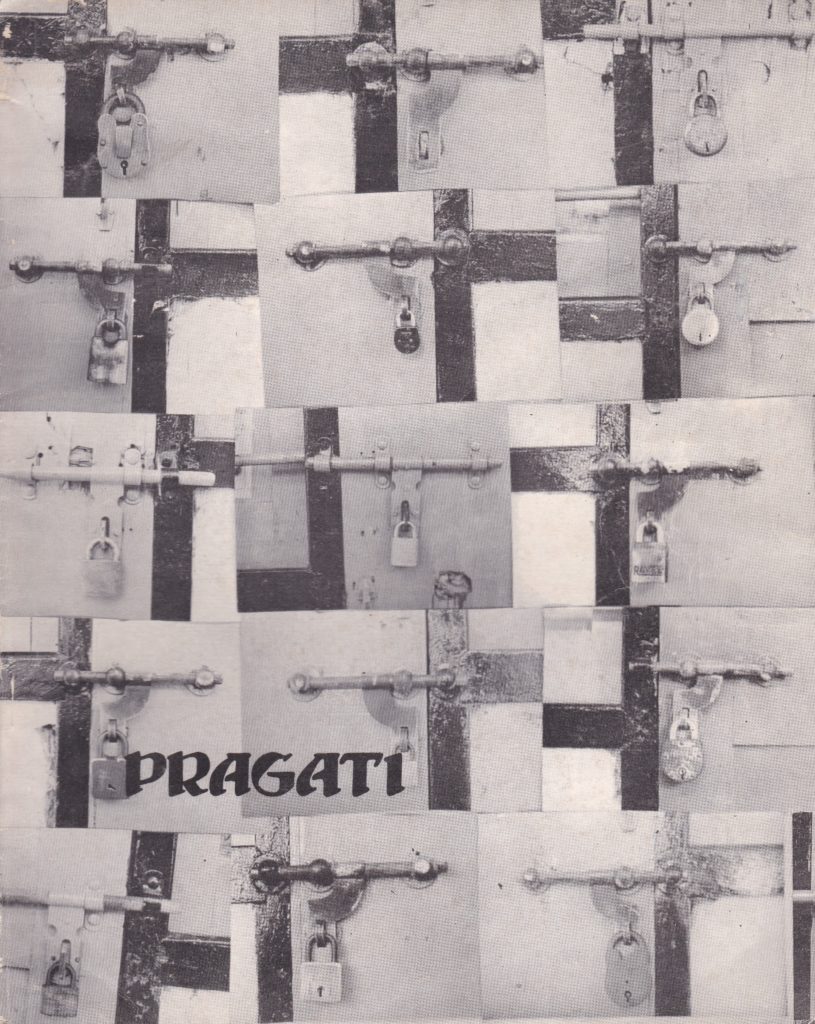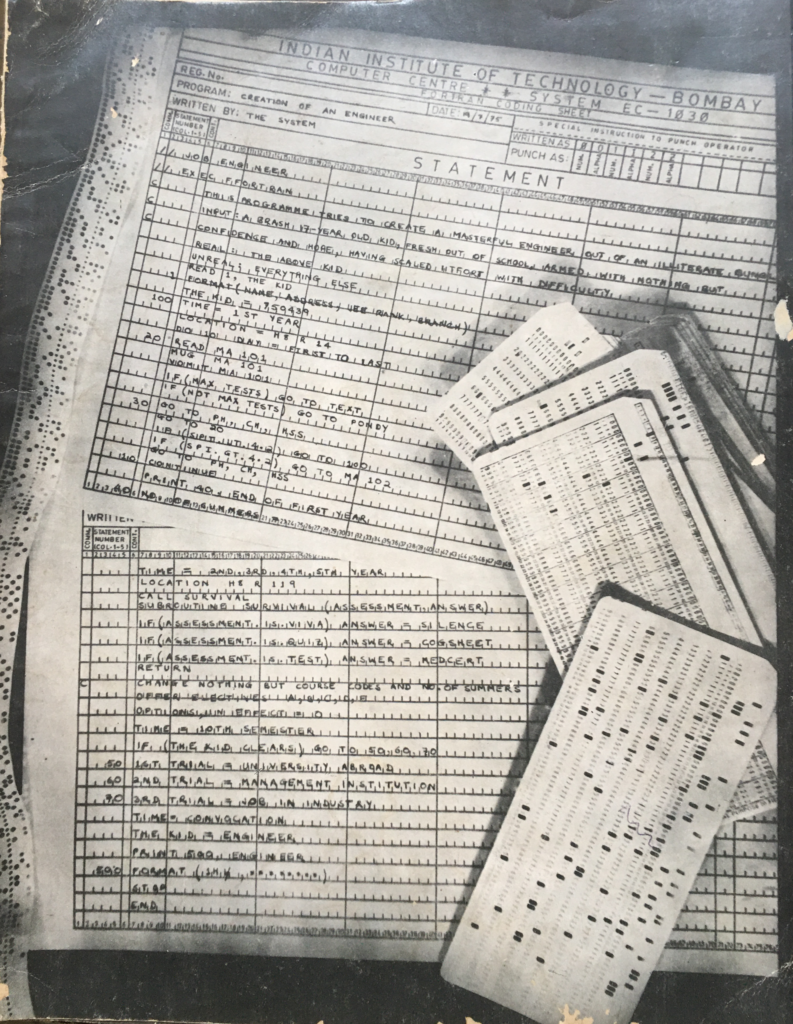 And then there were the hostel publications. I was in Hostel 9 and predictably our publication was called Pluto's Voice. It had the usual masala of hostel gossip – making sure that you watched Chaya Geet every week unless you wanted to be branded a pseud.
I don't know how many of these traditional publications still exist on the campus. In the 1970s there was a lot of life outside the classroom and I hope there still is because that's where one got a solid education.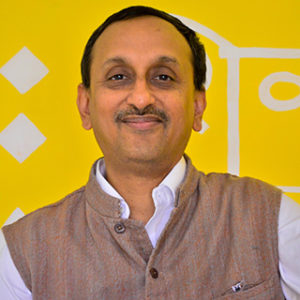 Latest posts by Ashok Kamath
(see all)