Illustration by Derek Monteiro
The present IIT Council has one chairperson and 46 members. Only seven of these are women. No woman has ever helmed any IIT thus far. This is after nearly 70 years since the first IIT was established. The number of women who have won the IITB Distinguished Alumni award is even more dismal. The track record of countries, whose COVID-19 response was led by women, is impressive and eons ahead of those that are run by men. This may not be a coincidence. Is it time for a premier IIT to be run by a competent woman?
It has been well documented that the COVID-19 response from women leaders had some defining characteristics. They displayed, among other things, profound respect for science, reason and logic and an openness to being guided by the same. They were transparent in what they were doing and what they were trying to achieve, convinced that the transparency will inspire confidence in their constituents and will result in better compliance from them in the fight against the pandemic. Their frequent communications with their people demonstrated empathy with the people's struggles and constraints. The economic response that they spearheaded in their respective countries further underscored this empathy and there is a high probability that they will come out of this situation with the least damage to their economies and their collective health. 
Who are the women role models from IITs? Why have such few (less than 10 at IITB) been recognized as Distinguished Alumni? Surely their evolution and progression came against much greater odds?
The IITs, especially the big five, retain their hold on the collective Indian middle-class desire of a fast track to certain upward social mobility. Popular movies like "Three Idiots" and the meteoric careers of Sundar Pichai, N Murthy, Nandan Nilekani and others have only cemented this further. But have IITs done enough to counter the patriarchal hold on its internal ecosystems? Has the reservation for women students in IITs been enough in terms of making STEM education and careers attractive to them? Who are the women role models from IITs? Why have such few (less than 10 at IITB) been recognized as Distinguished Alumni? Surely their evolution and progression came against much greater odds? Despite a growing number of women with PhDs, why is their entry in faculty positions painfully slow?
The climb of women to the top in corporate India has been as disconcerting, despite the Board level reservation for women. The rare example of Cipla, a company built on science, is nothing short of remarkable. It has seen women helm technical fields like Manufacturing, Quality, Research, Technology and Digital and has also seen a woman at the helm of its Board of Directors. Women heading "traditional male bastions" has brought a rare combination of scientific excellence and emotional intelligence that has driven productivity, team morale and innovation. These extraordinary women have tackled prejudices, mansplaining and stereotyping effectively and are now role models for many others. 
The IITs have seldom shown a dramatic improvement in the recent past and there may be symptoms of stagnation. They have always suffered from inadequacy in research output, and in industry-academia collaboration, in a growing short-changing of humanities, decreasing spaces for freedom of expression, the haphazard concretization of the campus, lip service to environmental concerns in the campuses and the surrounding areas, inadequate academic and living hygiene for students, and indifferent support to growth in entrepreneurship. They still remain a "go-to place" for making "the best remain the best". They need to evolve to a place that "consistently brings out the best". That is a leap that may need special emotional intelligence. A woman, who is at the top of her field, is familiar with the academic and research environment, is internationally respected in her field, has forged alliances and run multi-disciplinary projects with some administrative experience – should be the choice for the next CEO of a premier IIT.
Nandita Jayaraj and Aashima Dogra have written the book "Women Scientists in India", that has chronicled some amazing journeys in Scientific Excellence of women who are at the top of their game. That's as good a place as any to begin the search.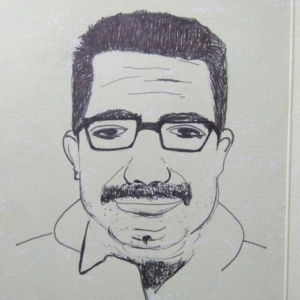 Latest posts by Chandru Chawla
(see all)